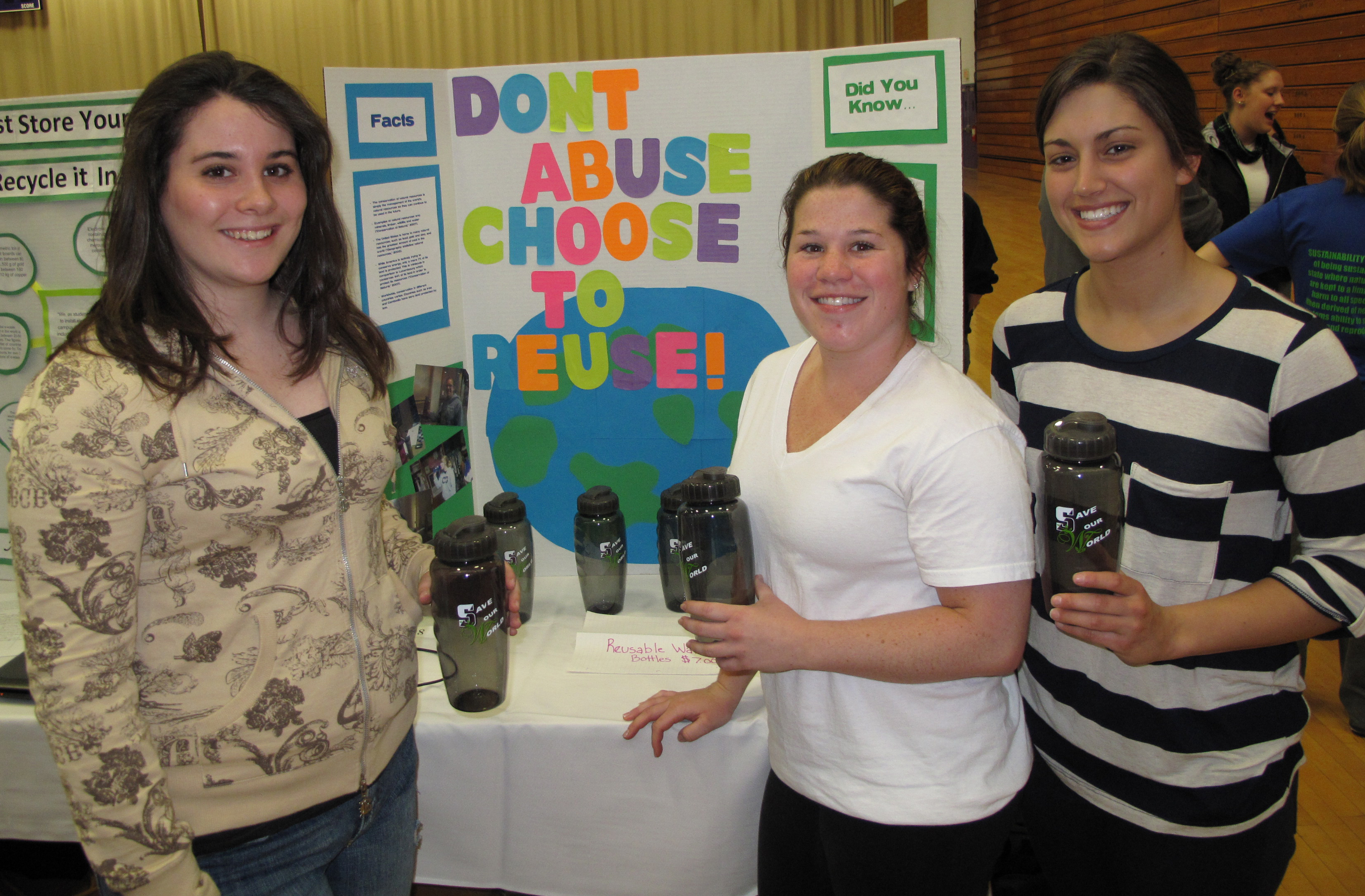 From Left to Right: Allison Maury, Kelly Williams, and Jenna Caserta. (Missing from the photo Brianne Gallagher).
A group of students from Dr. Jessica Nolan's Social Psychology class stand next to their informational poster. The poster was presented at the University's Earth Day Fair and the group spread awareness about living sustainably. In particular, the girls concentrated on the use of disposable water bottles and the benefits of purchasing a reusable water bottle.
The students collaborated with the Library's Green Team and used the "Save Our World" BPA-Free reusable bottles as an example of what can be done to reduce the use of disposable water bottles.
The Library Green Team thanks these students and Dr. Nolan for all their hard work!