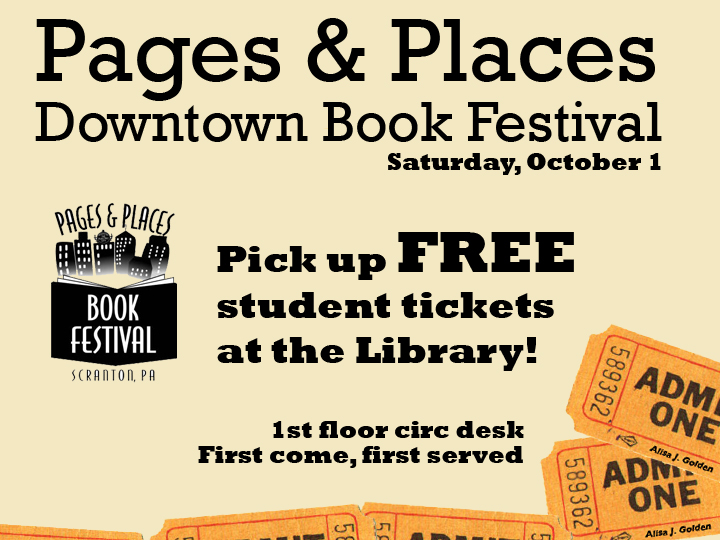 Scranton's annual Pages and Places Book Festival is coming up next Saturday, October 1st. It's a wonderful day of interesting events, held all over downtown Scranton.
To encourage our students to attend the festival, this year the Weinberg Memorial Library is giving away 60 free all-access passes (which ordinarily cost $75!). If you're a University of Scranton student, just ask for a ticket at our 1st floor circulation desk. You can also pick up a second ticket for a student friend. The passes will be given out first come, first served, so make sure you stop by the Library soon to get yours!
Many thanks to the University's Office of Community Relations for sponsoring the tickets and for helping our students explore their adopted city.