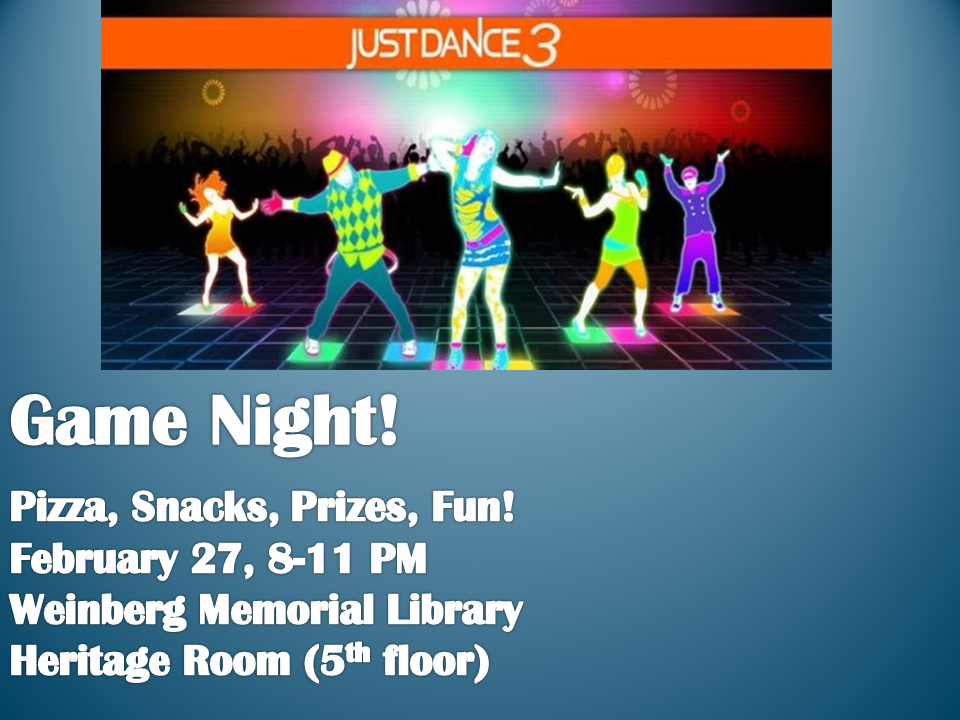 The library will once again be hosting a Game Night for all interested Students, Staff, and Faculty.
We will be playing Rock Band, Mario Kart, and Just Dance 3! There will also be board games, snacks, soda, and prizes. Oh, and back by popular demand Free Pizza! First come, first served so come early for the pizza and stay late for the fun!
The Game Night is in the Heritage Room of the library (5th floor) and runs from 8pm to 11pm on Monday February 27.