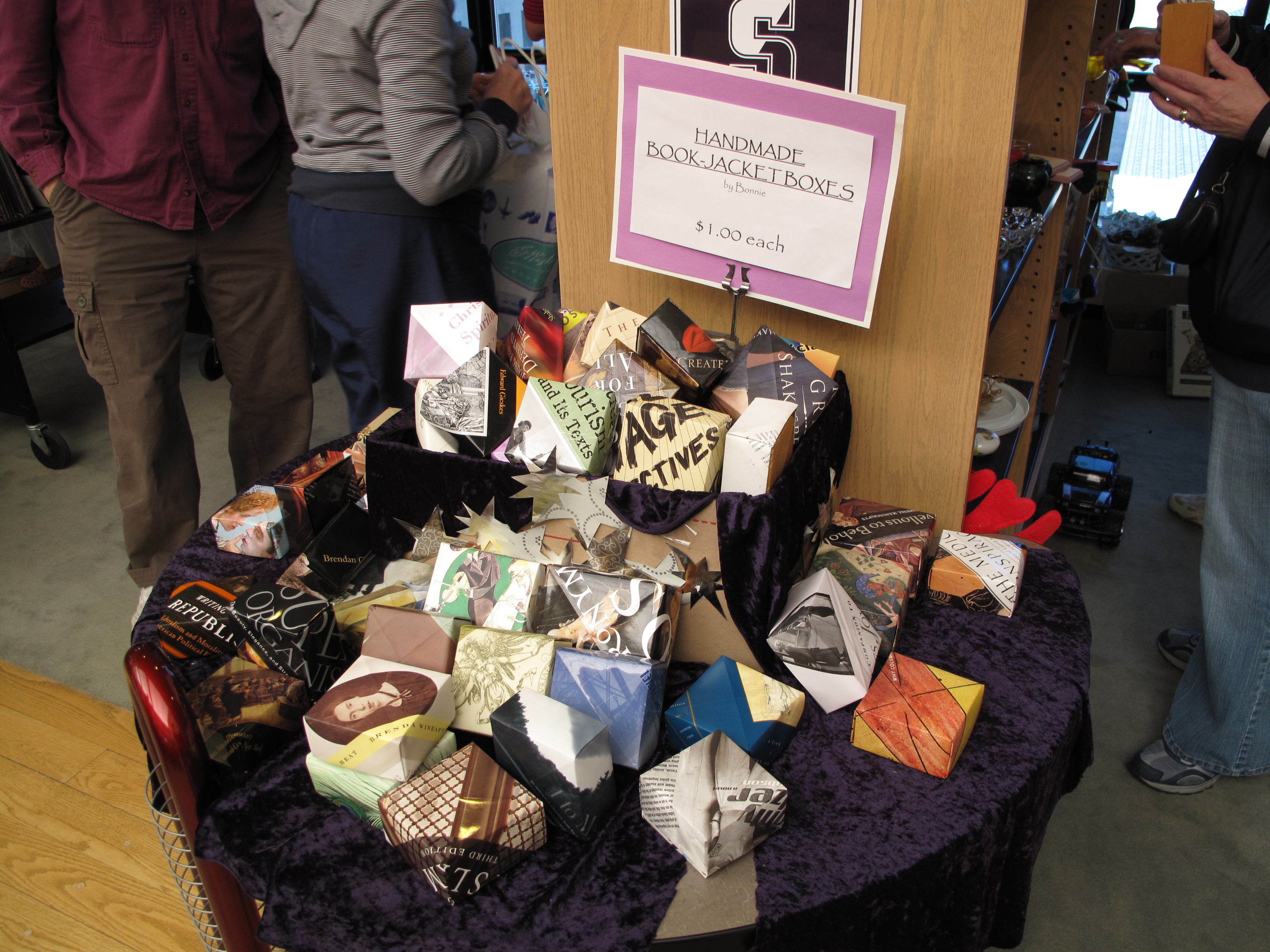 Call for Student and University Community Arts and Crafts Vendors
 2013 Weinberg Memorial Library Book Sale
Sponsored by the Friends of the Weinberg Library & the Library Staff
Friday- Sunday, April 26th – 28th, 2013
 Important Dates: 
Vendor applications are due by Friday, April 12th.
Vendors will be notified of acceptance on or before Friday, April 18th.
The table fee is due via cash before table set-up each day.
The Book Sale will take place:

Friday, April 26th (preview sale, members and student night) ~ 4pm-9pm
Saturday, April 27th ~ 9am-9pm
Sunday, April 28th ~ noon-4pm
Information for Vendors:
The Friends of the Library Book Sale will be held in the Library's Fifth Floor Heritage Room.
The table space fee is $5.00 per day, $15.00 for all 3 days.
Approval of applications is space permitting, and the Library reserves the right to reject any applicants.
The Library is not responsible for the loss or damage to art/craft work.  Vendors are required to properly staff their tables and are responsible for the sale and safety of all merchandise.
The Library is excited to showcase University student, faculty and staff artists and crafters at its Annual Book Sale. For more information or to fill out an application please visit the Library's Circulation Desk or contact Barb Evans:
Barb Evans, Access Services     570-941-4078     Barbara.Evans@scranton.edu