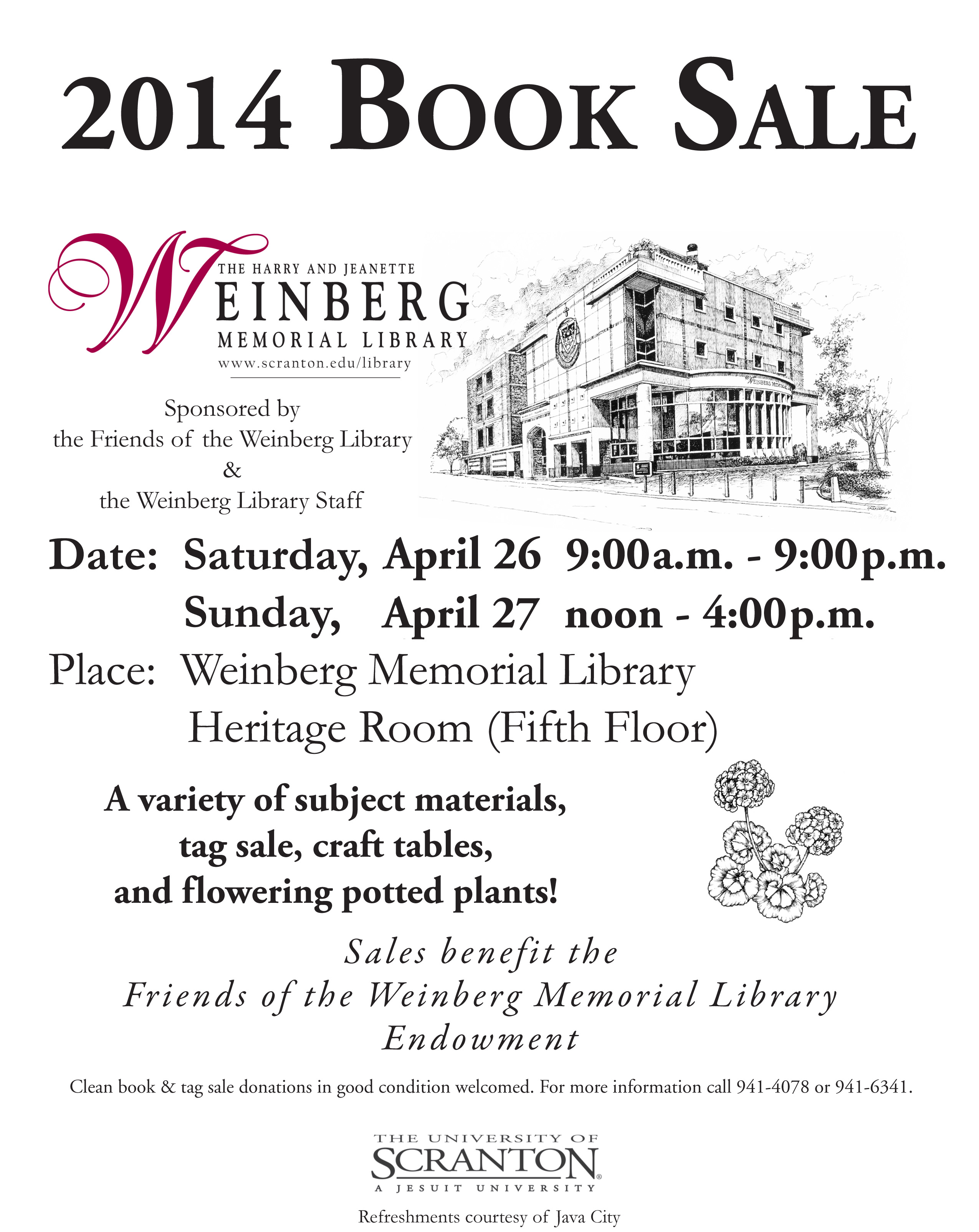 The annual Friends of the Library Book Sale will be held during the weekend of April 26th.  As always, proceeds will benefit the Friends of the Library endowment fund in support of the Weinberg Memorial Library's collections and services.
The Library is seeking student volunteers to work at the Book Sale. We will need help setting up, pricing, organizing, and selling the books.  We'll guide you through the various tasks.  Shifts are flexible, and we have availability for mornings, afternoons, and evenings.  You can volunteer for a couple of hours or for multiple days.
For more information or to sign up, please contact Barb Evans, Barbara.Evans@scranton.edu (570) 941-4078, or stop by the Circulation Desk on the first floor of the Library. Student clubs should follow the Student Government guidelines for community service.