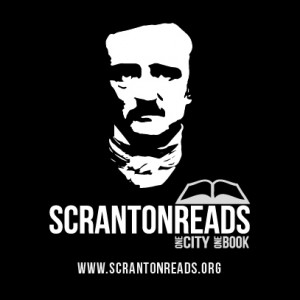 Join us for the Scranton Reads finale event, tomorrow night, Wednesday, October 29 at 7pm in Collegiate Hall in Redington Hall.
The Scranton Public Library's Teen Action Board will be presenting an Evening with Edgar Allan Poe, including  poetry readings and a stage adaptation of Poe's iconic Tell Tale Heart. Light refreshments will be served.
View the flier for more details.