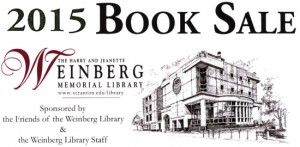 A variety of subject materials, tag sale and a variety of flowering potted plants!
Saturday, April 25 9:00a.m. – 8:00p.m.
Sunday, April 26 noon – 4:00p.m.
 Heritage Room (Fifth Floor)
(A special preview sale will be held on Friday, April 24, for Friends' members and Schemel Forum members.)
Cash, check and credit card payments accepted.