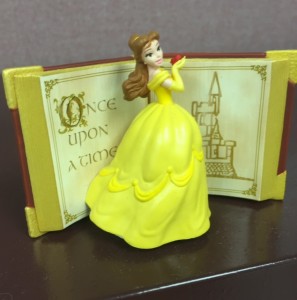 Melisa Gallo of Scranton, PA began her studies here in the Fall of 2012. One of her good friends, who also worked in the library, referred her to a job in Circulation Services at the end of her freshman year.  She began working at the start of the Fall 2013 semester and she's been with us ever since.
Melisa studies Psychology and hopes to become a clinical psychologist. Dr. Orr, Dr. Karpiak and Dr. Norcross are her favorite professors.  She especially enjoys her Abnormal Psychology class as well as her Field Experience in clinical settings.  She is treasurer of the Psychology Club on campus.  She is also an active member of the Association for Psychological Sciences Caucus (APSSC), the Scranton Neuroscience Society, the Asia Club and Autism speaks U: The University of Scranton.
When she's not studying or working, Melisa enjoys reading and watching movies. That's why she feels like she belongs working in the library where she's comfortable and enjoys the atmosphere. It's exciting for her to see all of the new books firsthand and the Media department has many of her favorite movies to watch.  Her favorite book is The Bell Jar by Sylvia Plath.  Her favorite movie is Beauty and the Beast.  Another interesting hobby of hers is playing the alto saxophone.
Her advice to other students is to take advantage of all the library has to offer. Explore the Library's collection and remember Interlibrary loan services when you can't find what you need here!
Melisa is proud of her French-Canadian heritage and enjoys traveling to Canada to visit family. She also had a remarkable trip to Ireland that she will never forget.
Thank you Melisa! We hope you continue to go places!