Now through December 9th, the Library's fifth floor Heritage Room will feature an exhibit on the work of local artist Don Murray. Comprised mainly of pen and ink drawings, the works on view depict the historic architecture and landmark sites of Scranton and the surrounding northeast Pennsylvania landscape. Marked by a sophisticated ability to render architectural detail, Murray's works demonstrate his technical skill in pen and ink that he acquired through professional training as a draftsman while serving in the Armed Forces in the 1940s. Through the G.I. Bill, Murray was later able to enroll in the Murray School of Art in Scranton where he further refined his artistic ability. Murray's faithful reproductions of Scranton's landmarks are considered by many to contribute to the preservation of the city's architectural heritage.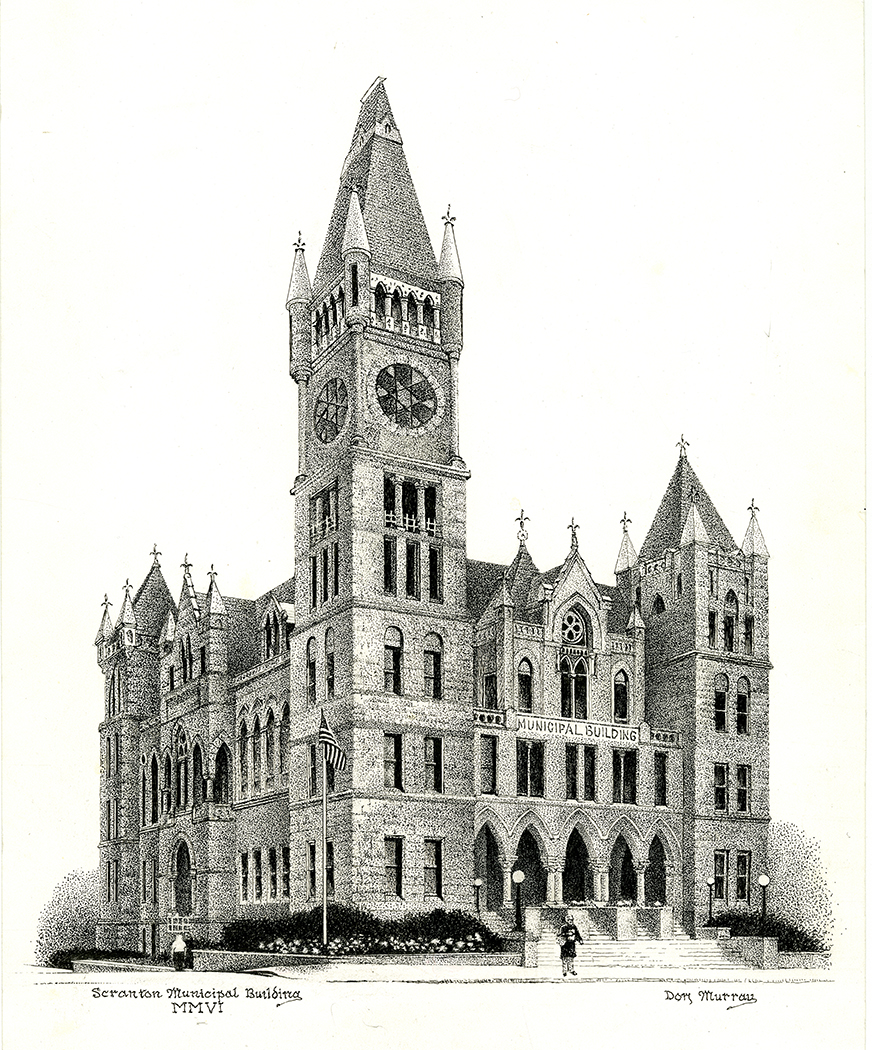 Among the works on view is a pen and ink drawing of the Municipal Building, which has been the seat of municipal government in Scranton since the 1890s. Designed by local architect Edwin L. Walter in 1888, Scranton City Hall borrowed the Victorian Gothic style of the Lackawanna County Courthouse. In 1981, it was added to the National Register of Historic Places.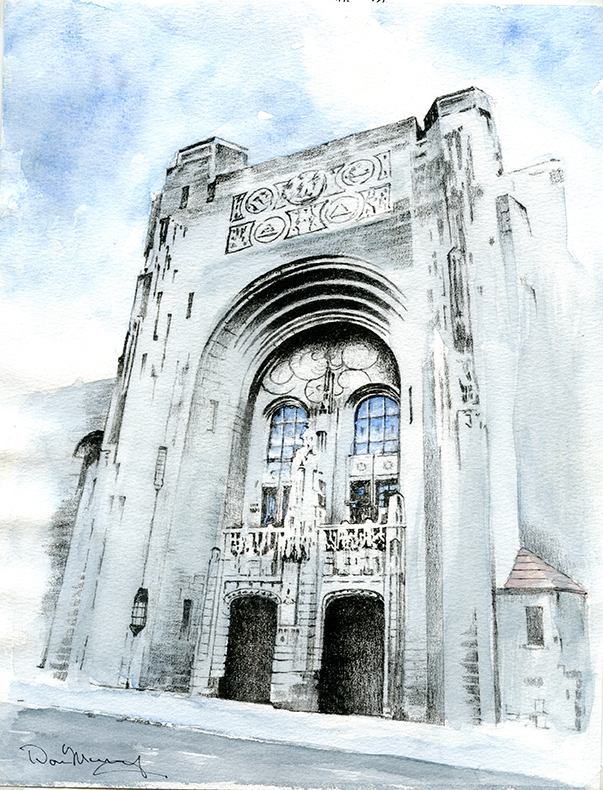 Also on view is a watercolor painting of the neo-Gothic façade of the Scranton Cultural Center, formerly known as the Masonic Temple. Built in 1927, the Masonic Temple and Scottish Rite Cathedral was designed by architect Raymond Hood, whose best-known works include the Tribune Tower in Chicago and Rockefeller Center in New York City.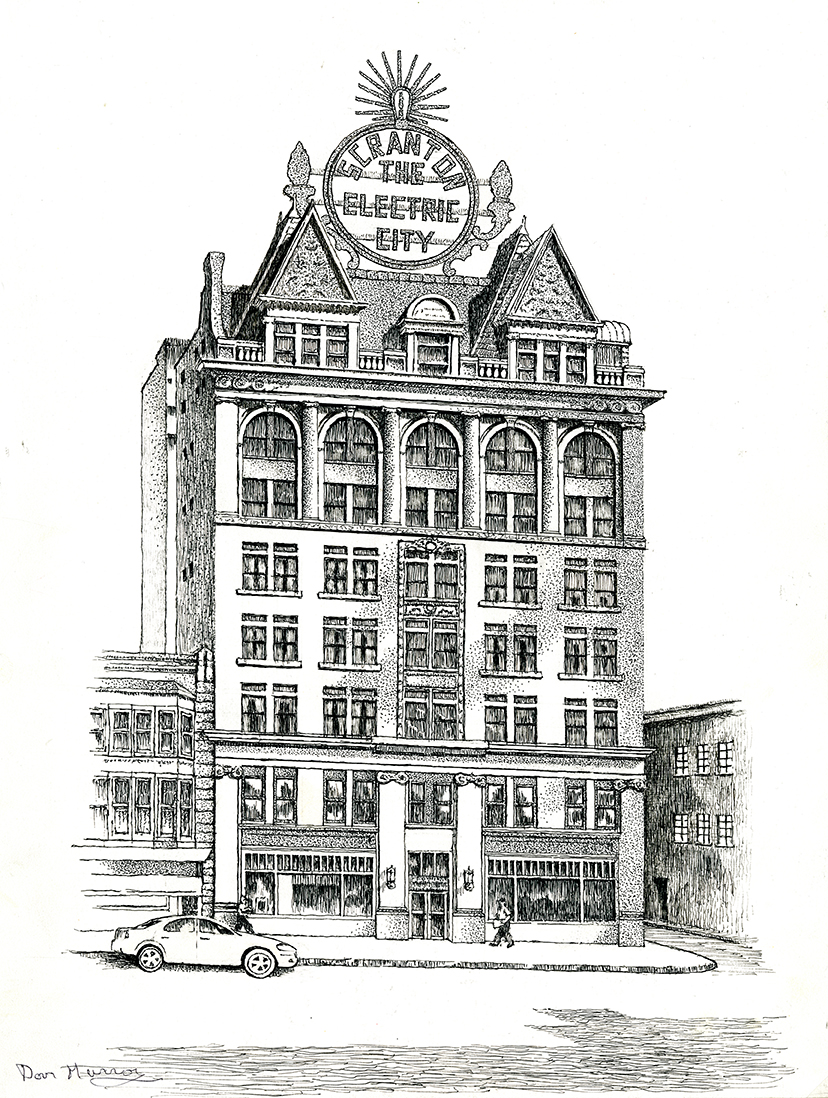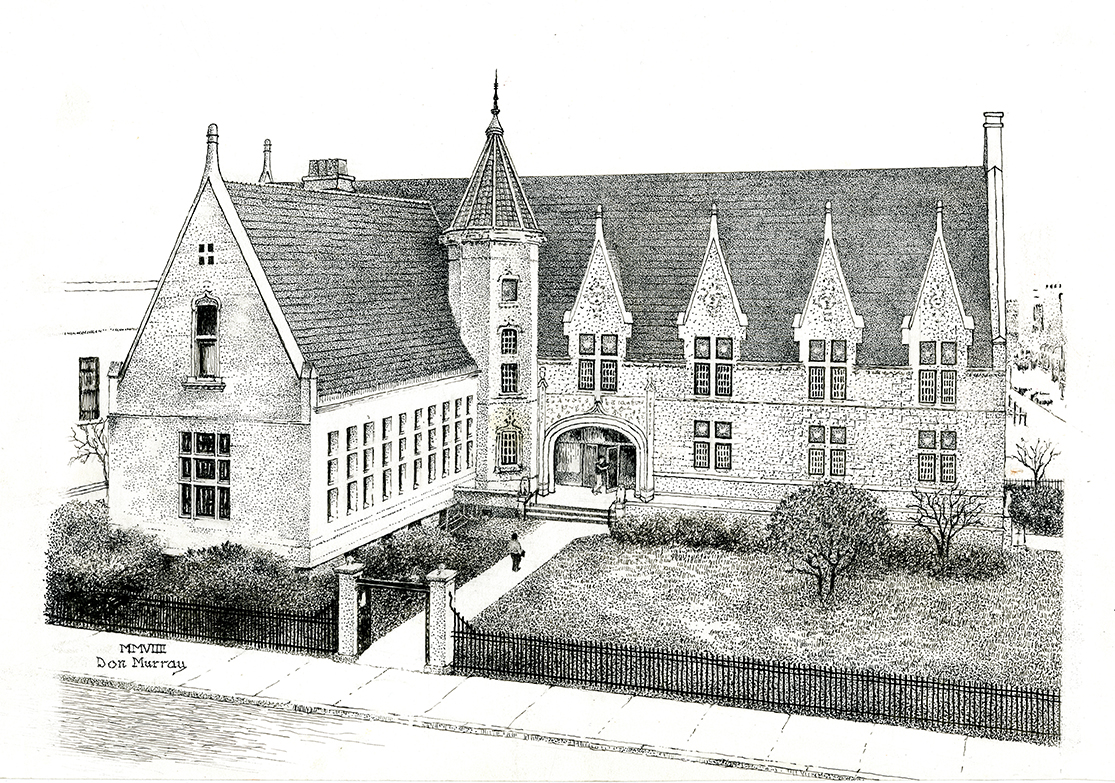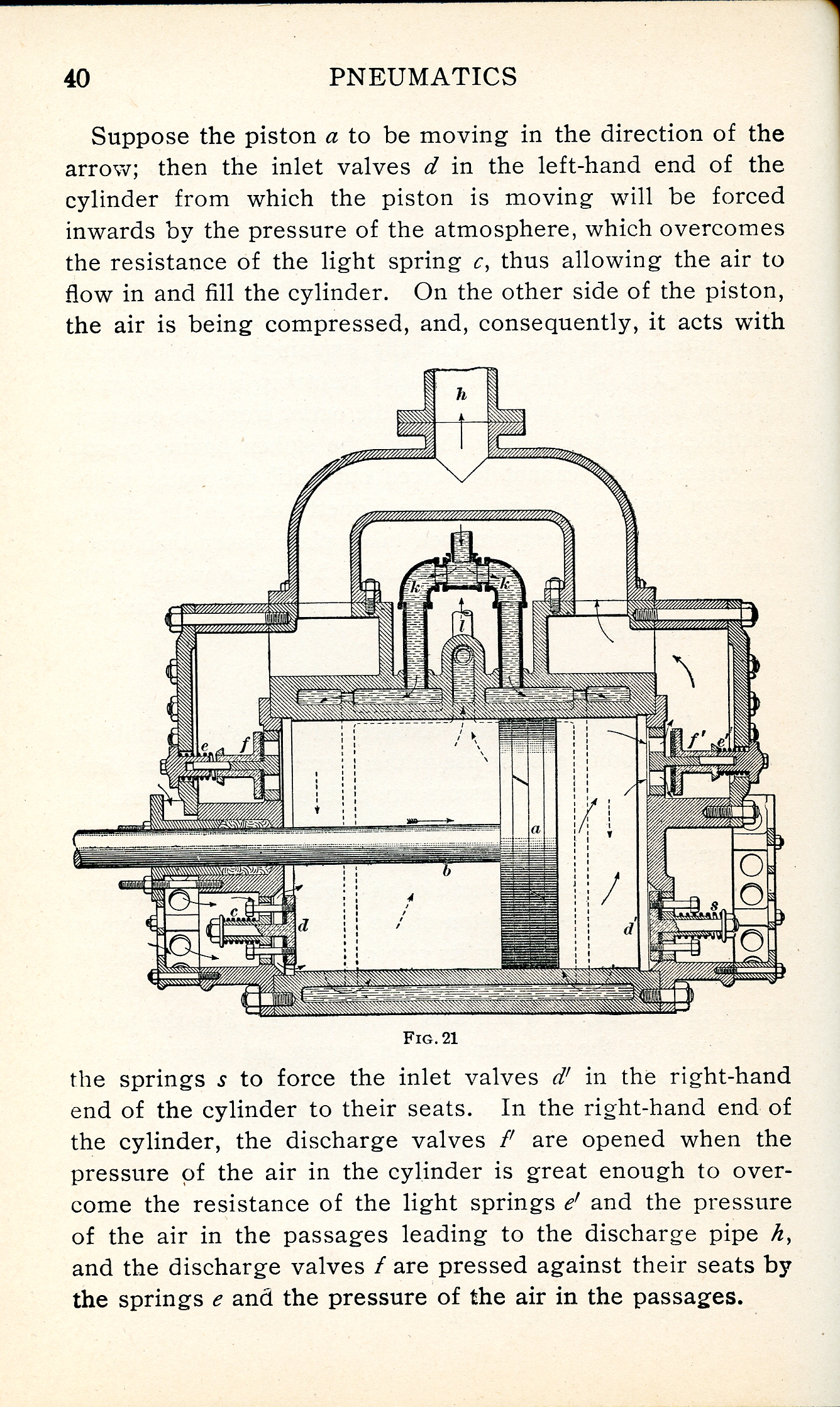 For 17 years, Murray served as chief illustrator at the International Correspondence Schools (ICS) in Scranton where he produced technical drawings for instructional texts on a variety of subjects, including mechanical drawing. While unattributed, the mechanical drawing shown here serves as an example of the type of drawing Murray prepared for ICS course books. Later in his professional career, Murray worked on specification drawings for product manuals in the drafting department at Ingersoll Rand.
The exhibit will be on display during normal library hours in the fifth floor Heritage Room through Friday, December 9, 2016. On Tuesday, October 25th at 6pm the Weinberg Memorial Library will host a reception and exhibit talk. This event is free and open to the public.  For more information, please contact Special Collections Librarian, Michael Knies. michael.knies@scranton.edu, (570) 941-6341.