June ~ Congratulations (again) to Joe & Mary Barrett of Dunmore, who won the following prizes:
Entertainment: Anthracite Heritage Museum: 4 museum tickets & 2 books on the anthracite coal industry; Friends of the Weinberg Memorial Library: 2 tickets to the Distinguished Author Award dinner; Kalahari Resorts and Conventions: $100 gift card; Ritz Company Playhouse: 6 tickets for 2018 season of Ritz Company Players productions; Wildflower Music Festival: 6 flex tics; Wyalusing Valley Wine Festival: 2 tickets to the 2018 festival.
Culinary Delights: Nana's Pasta House: $25 gift certificate; Tasty Freeze Ice Cream: $25 gift certificate for individual treats; Zummo's Café: $25 gift card.
Tres Chic: N.B. Levy's Jewelers: $50 gift certificate.
Wellness: Alexander's Spa & Salon: $100 gift card; Spunk Fitness: one 3-month membership, 1-free bring a friend week card, one $10 Synergy cash for use at Salon or Spa.
And More!: Basket of Cheer ($250 value; courtesy of Ann Moskovitz); Beak & Skiff Apple Orchards: large peach jar candle; $10 Starbucks gift card and bottle of wine (courtesy of Charles Kratz);
If these names look familiar, it's because they are! In the 20-year history of the Friends of the Weinberg Memorial Library's Leaves of Class raffle program — a total of 234 monthly drawings through the middle of this year — no winner's name has ever been drawn in consecutive months. Until now.
Joe and Mary Barrett of Dunmore are the lucky couple whose winning ticket was randomly selected in May of this year — and again in June!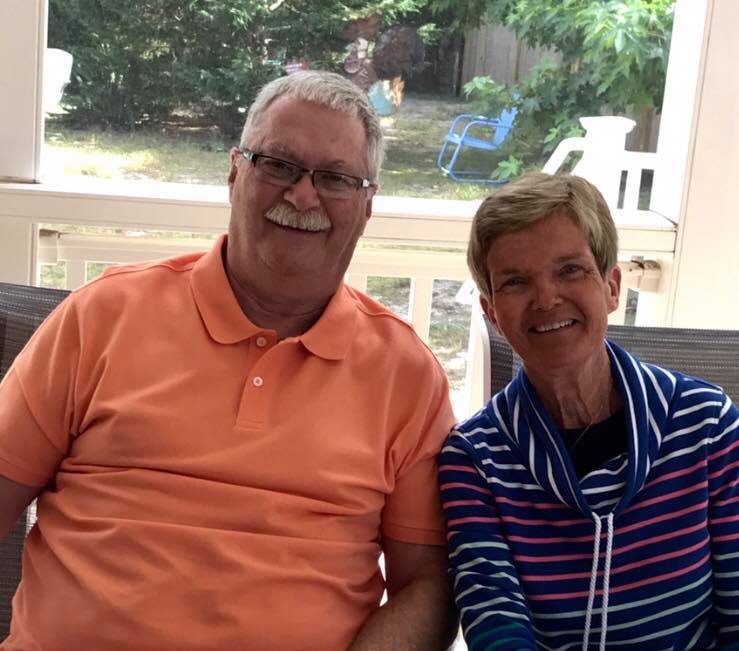 Didn't win this yet? That's ok, because you still have SIX more chances to win!
To purchase entries online, visit: www.scranton.edu/leaves. To request mailed brochures, contact Kym Balthazar Fetsko – kym.fetsko@scranton.edu, 570.941.7816.
Thank you & good Luck!