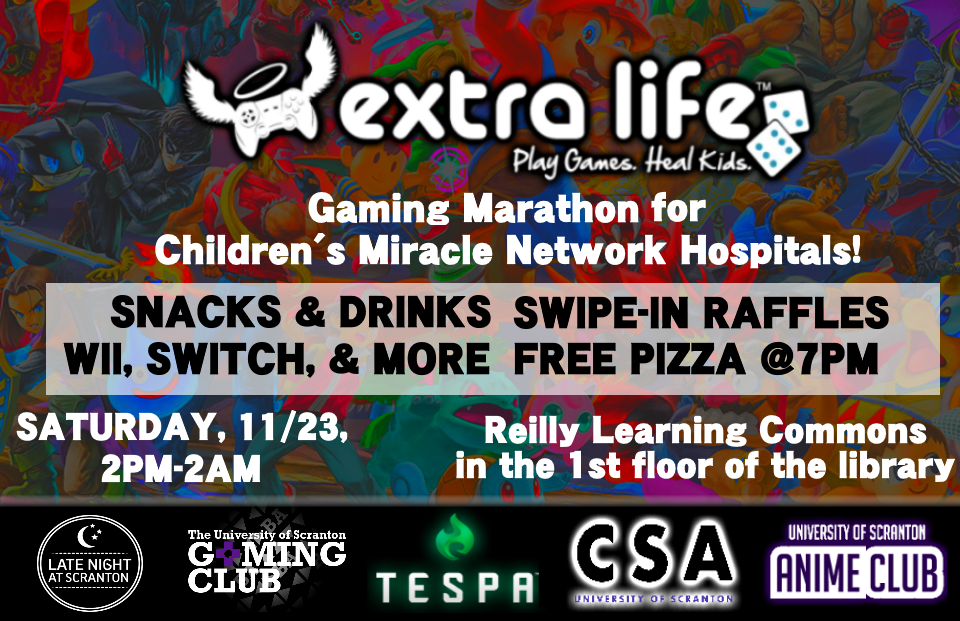 The Extra Life Gaming Marathon event benefiting the Children's Miracle Network Hospitals will be held in the Reilly Learning Commons on Saturday, November 23rd at 2PM. The 12-hour event will run until Sunday, November 24th at 2AM.
Free Pizza, Snacks, and drinks will be provided! All students are invited to join in the fun!
Wii, Switch, and Playstation 3 will be set up in the pods with games including MarioKart, Super Smash Bros., Rock Band, and more! A variety of new and exciting board/tabletop games will also be available!
Sponsored by The University of Scranton Gaming Club, Late Night at Scranton, Commuter Student Association, the University of Scranton Anime Club, and the Weinberg Memorial Library.