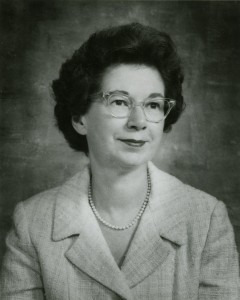 Do you have a little sister or brother? One that was really wild and drove you crazy? That's the story of Beezus and Ramona, two of the best remembered characters of world-famous children's author Beverly Cleary. On April 12th, this amazing writer turned 100 and I couldn't be more excited.
In fourth grade, my teacher read aloud The Mouse and the Motorcycle featuring Ralph S. Mouse who steals a toy motorcycle and has miniature adventures. I never read the Henry Huggins books about a boy and his beloved dog Ribsy, but I loved Ramona Quimby.
I didn't have a big sister, I was the oldest, but Ramona's adventures and love for her family were a lot like my brother and me growing up. Ramona plays outside, has a great imagination, and she even has a crush on a boy in kindergarten! She makes sacrifices for her family (like downsizing her Christmas list) and goes through ups and downs with family as her father goes back to school, her mother enters the workforce, and her father even struggles with moving for a new job. All of this while Ramona is growing up and struggling with her own problems like riding the bus alone and dealing with school bullies.
For young readers, just starting to read for pleasure, the Beverly Cleary books are very pertinent and enjoyable. These books are not there to teach a moral or lesson, but for pure enjoyment. And what better lesson than to read for fun?
Beverly Cleary is the queen of the early chapter book and will always have a place in this reader's heart. Happy Birthday!
But, you don't have to take my word for it…I asked students in the library if they remember Beverly Cleary and heard a definite "Yes!":
"I read Ramona with my parents."
"I remember watching the movie "Ramona and Beezus" when it came out."
"I read it with my sister. She was older, so she was Beezus and I was Ramona."
Available for Checkout:
Biographies
By Beverly Cleary
On DVD