In one fell swoop, the Library's eBook collection grew by over 16,000 titles this month. This is thanks to the addition of the entire collection of eBooks published by Oxford University Press on the Oxford Scholarship Online platform, including the complete backlist and all frontlist titles through 2022. If you'd like to browse these titles individually, you can do so by checking out Oxford Scholarship Online, but these titles can also be found when searching in the Library's catalog.

When searching the Oxford Scholarship Online platform, users should select the Oxford Scholarship Online radio button to search the eBook collection.
These eBooks come with a few additional perks:
They allow for unlimited simultaneous users, which means that every student, faculty, and staff member here at Scranton could be reading the same book at the same time.
They are DRM-free, which provides a major bonus from a user standpoint: no limit on the number of pages you can print or save as a PDF!
These materials can also be used for in-classroom use so that Professors can include readings from Oxford eBooks with no concerns about copyright violations and at no cost to students!
These titles are interdisciplinary, covering topics such as law, medicine, music, business, and more! Additionally, we expect this already extensive collection to grow by about 1,000 titles a year.
The purchase of the Oxford Scholarship Online eBooks was made possible through the Library's membership in PALCI, the Pennsylvania Academic Library Consortium, Inc., who secured ownership of the titles for all of its members.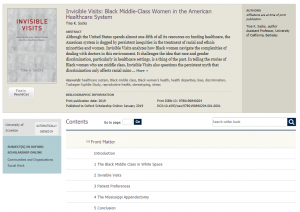 Here is an example of a record for an eBook within this collection. You'll notice features that allow you to jump to a specific page, search within the book, open to a specific section, and more!
If you'd like to learn more about this or any other resource in the Library, please do not hesitate to contact us.