The 2008 presidential election is coming up quickly — only 40 more days until November 4th!
With all of the debates, town halls, news stories, and sound bites, it's hard to keep up with all of the information from and about the candidates – even if you are a devoted CSPAN viewer.  And, here in the Library, we encourage everyone to examine information from several sources and think critically about a source's accuracy, reliability, validity, and potential bias.  So I thought it might be a good idea to highlight a few useful news and fact-checking websites to help you make an informed decision on Election Day.
One of my favorites is the non-partisan Annenberg Political Fact Check, aka FactCheck.org.  The site reviews political ads and commercials from both campaigns and checks to see whether their statements are accurate.  They also answer "questions of the day," submitted by the public, to help you understand the background behind various rumors and accusations — today's is "Did Sarah Palin make rape victims pay for their own rape kits?" (Answer: "Palin's police chief in Wasilla did that. Whether Palin supported this is not certain").

As a recent transplant from Virginia, I'm also a fan of a Washington Post blog called "The Fact Checker," where blogger Michael Dobbs grades the candidates' claims.  He assigns between 1-4 "Pinocchios" to let you know whether a statement was absolutely true, completely false, or somewhere in the middle (for example, true but misleading).  The Post also has a neat 2008 Campaign Toolbox, filled with links to up-to-date news, polls, and analysis.  CNN has a similar site, the Election Center 2008.
Of course, after digesting all of this political information, you'll need a break! That's when it's time to go watch a few episodes of The Daily Show.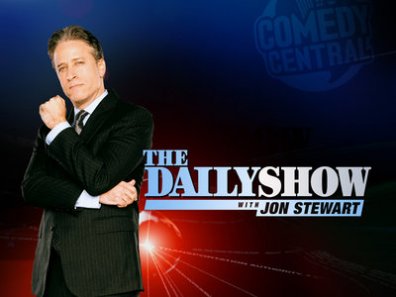 Most importantly, though, don't forget to register to vote.  There's been a table for voter registration in DeNaples every day during lunch, or you can download a Pennsylvania voter registration form (and find out more about voting in Pennsylvania) at www.votesPA.com, a website published by the Pennsylvania Department of State.  And let us know where *you* find your election information, by posting a comment.