This Spring, the Weinberg Memorial Library's Schemel Forum is offering a wealth of cultural enrichment opportunities, including three evening courses, a national issues forum, two luncheon seminars, and a piano recital.  Check out the Forum schedule (and the incredible range of the topics to be discussed) here.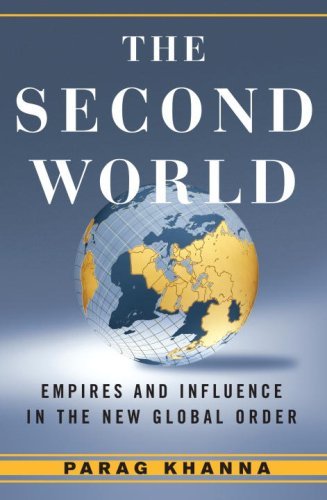 At the April 29th Schemel Forum Luncheon Seminar, Parag Khanna, author of The Second World, will speak on "A 21st Century Look at Global Politics and Economics."
What is the Schemel Forum?  According to the Forum's director, University Senior Fellow and author Sondra Myers, "It is a noncredit, continuing education program for cultural enrichment at the University of Scranton, named for the late Rev. George Schemel, S.J., who was respected within the U.S. and abroad for his spiritual and educational talents… Schemel Forum courses are intergenerational and participatory."* The class sizes are small, so discussion is encouraged (and lively!).
Why is the Forum important? Here's Sondra again: "The Schemel Forum enriches the environment by stimulating people to think beyond their own fields of knowledge and create new ground for interaction, for envisioning the future, making new friends, and enjoying new experiences with old friends."*
The Forum is open to the whole Scranton community – and University students, staff, and faculty are encouraged to get involved.   If you're interested, check out the course offerings, and then contact Kym Fetsko at 570-941-7816 to register.
*Both quotations are from "Talk of the Times with Sondra Myers," an article by Patrice Wilding in the September 3, 2008 Scranton Times-Tribune.