The University of Scranton Weinberg Memorial Library is proud to present…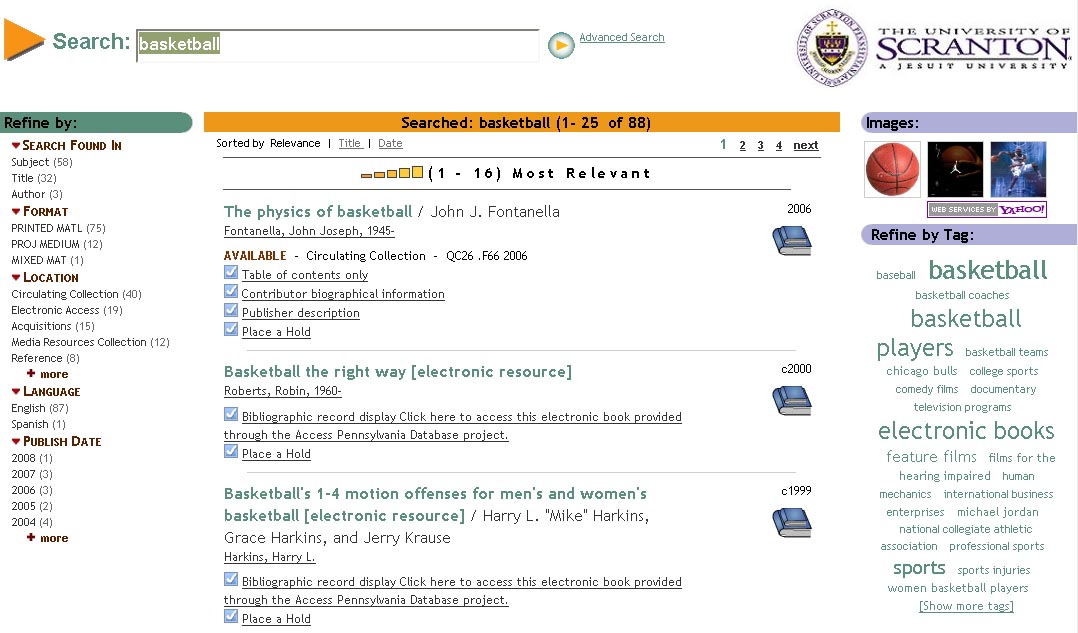 Our new catalog!!
Okay, technically it's not really a new catalog – our Library catalog still includes all of the books, e-books, videos, and periodicals you know and love.  But it does have a shiny new interface that we hope will make it easier for our students and faculty to discover new resources.
New features of the catalog include…
A Tag Cloud that you can use to find resources on similar topics (you can even add your own tags if you like!)
A "Refine By…" tool to help you narrow down your search results to exactly what you need for your research
An "Articles and More" tool that will help you extend your search to find articles from some of our databases
A "Recently Added" box to show you what's new on any given topic
Interested? Try out a search by going to the Library's homepage.  Type in the box, and hit the big orange arrow.

Don't like what you see? You can still use the "classic" catalog interface – just look under the Library Catalogs menu and click on the first link for Our Classic Catalog.