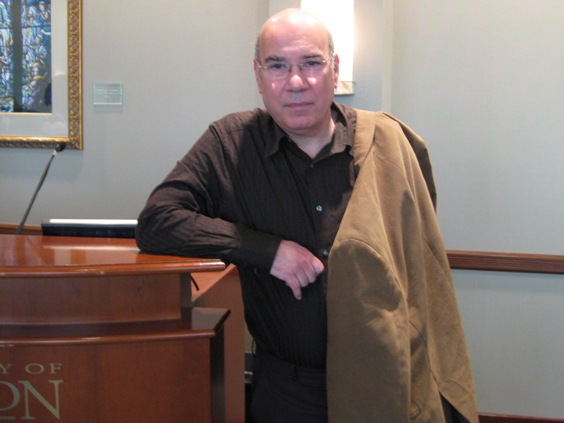 Scranton native Jay Parini spoke at today's Schemel Forum luncheon about his 1990 novel, The Last Station, which was recently transformed into an Oscar-nominated film by the same name.
The novel describes the last year of Leo Tolstoy's life and focuses on the battle between Tolstoy's wife Sophia and his disciple Chertkov for Tolstoy's soul.  Parini wrote the novel after reading several diaries written by people who lived in Tolstoy's house during the tumultuous year.  In today's talk, Parini described his work as a "found novel," a narrative shaped from the layered viewpoints of those diaries.
Parini has authored 21 books and is currently working on a new novel on the life of Herman Melville.   When it's done, we hope he'll find his way back home to Scranton for another visit with the Schemel Forum!
P.S. The Last Station has been shown in cities all over the world – but not in Scranton.  Tolstoy fans will have to drive to Tunkhannock's Deitrich Theater, where the film will be shown on three different days (4/14, 4/18, and 4/22) during this month's Spring Film Festival.
Update: A video of Parini's talk is now available on the University's YouTube channel!