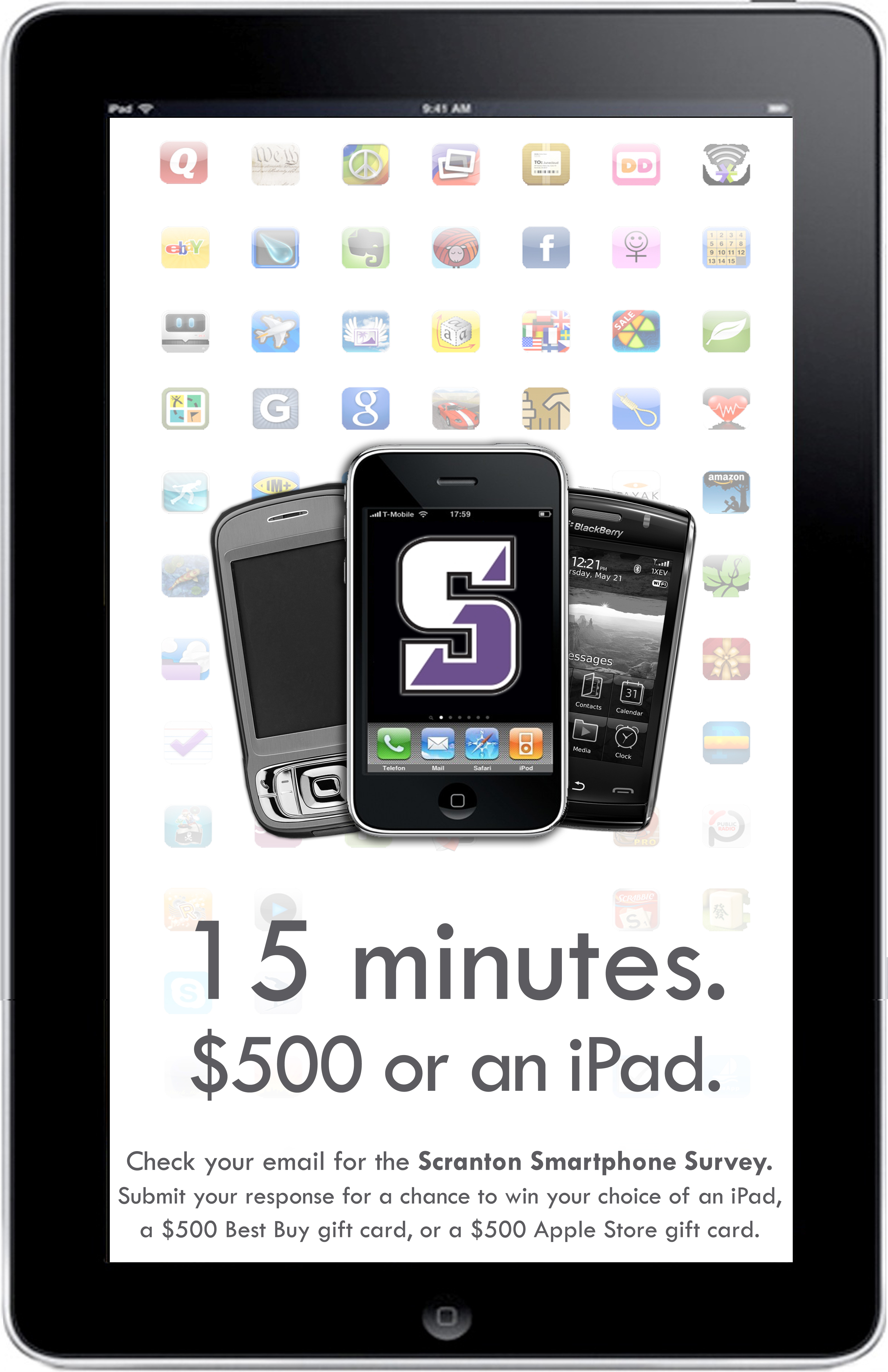 Students, check your email – you might have a chance to win an iPad or $500!
A random sample of University of Scranton students have been selected to participate in the Scranton Smartphone Survey, part of a Weinberg Memorial Library research project examining how students use their mobile phones.  Students who complete the 10-15 minute survey will have the opportunity to enter a prize drawing — and one lucky student will win his or her choice of an iPad, a $500 Best Buy gift card, or a $500 Apple Store gift card.
So check your email today to see if you've received one of the invitations – you'll have until October 15 to submit your response.
Questions? Send them to Digital Services Librarian Kristen Yarmey at yarmeyk2@scranton.edu.