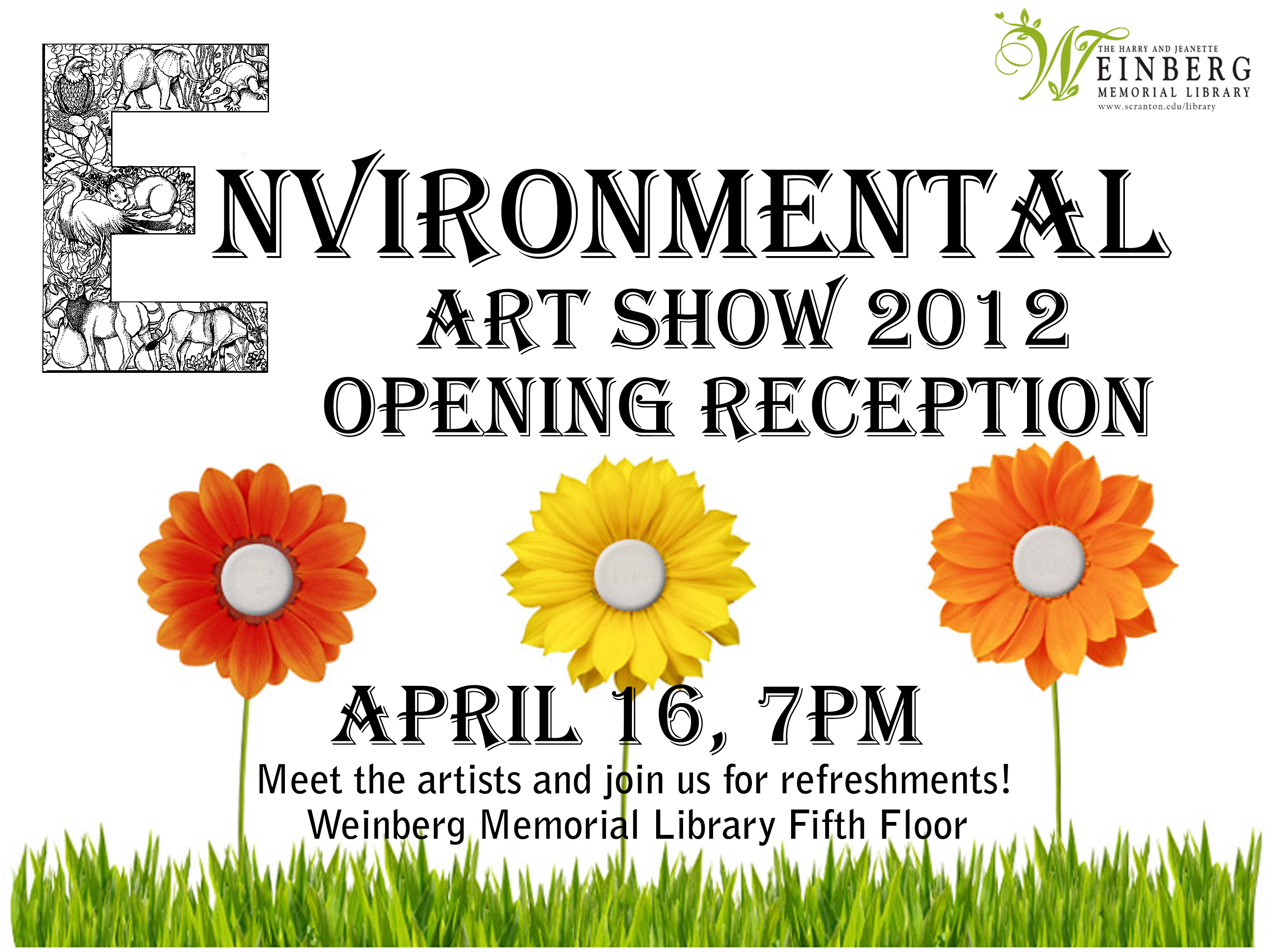 The Library will be hosting its annual Environmental Art Show in conjunction with the University's celebration of Earth Week. The Exhibit has a grand opening and reception which will be held on Monday April 16 at 7pm to approximately 9pm.
All are welcome to attend.
Please come stop by to admire the Artwork, you will also have the opportunity to discuss the various pieces with the artists themselves. Refreshments and snacks will be served!