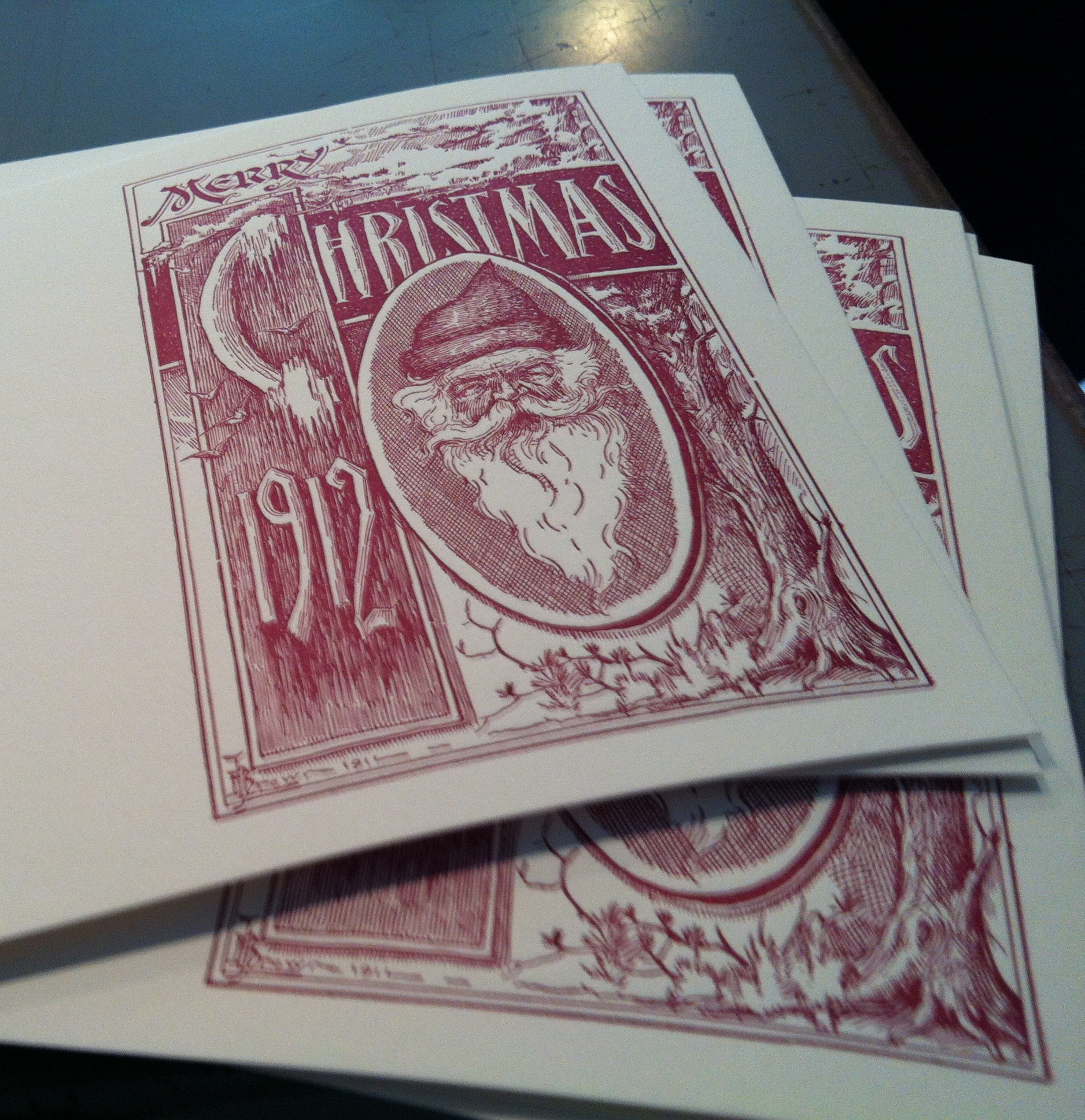 It may be 90 degrees outside today, but we're too excited to wait until December to share our latest project – letterpress printing our Library Christmas card!
Back in 2010, the Zaner-Bloser Company donated a rich collection of 19th and early 20th century penmanship materials to the University of Scranton Weinberg Memorial Library's Special Collections.  In addition to original artwork by the masters of the Golden Age of Penmanship, the collection also includes some of the printing blocks used to publish their work.
We've partnered with Samantha Urbanick of Clarks Summit-based letterpress studio Hand Deliver Press to put some of those printing blocks back in action.
Our first project, the Library's 2012 Christmas card, uses a Zaner-Bloser printing block from Christmas 1912. The block is based on a pen and ink drawing by master penman E. L. Brown and was used in the publication of the December 1912 issue of the professional penmanship journal The Business Educator.
Check out our photo set and video to see Hand Deliver Press and our Zaner-Bloser block in action!