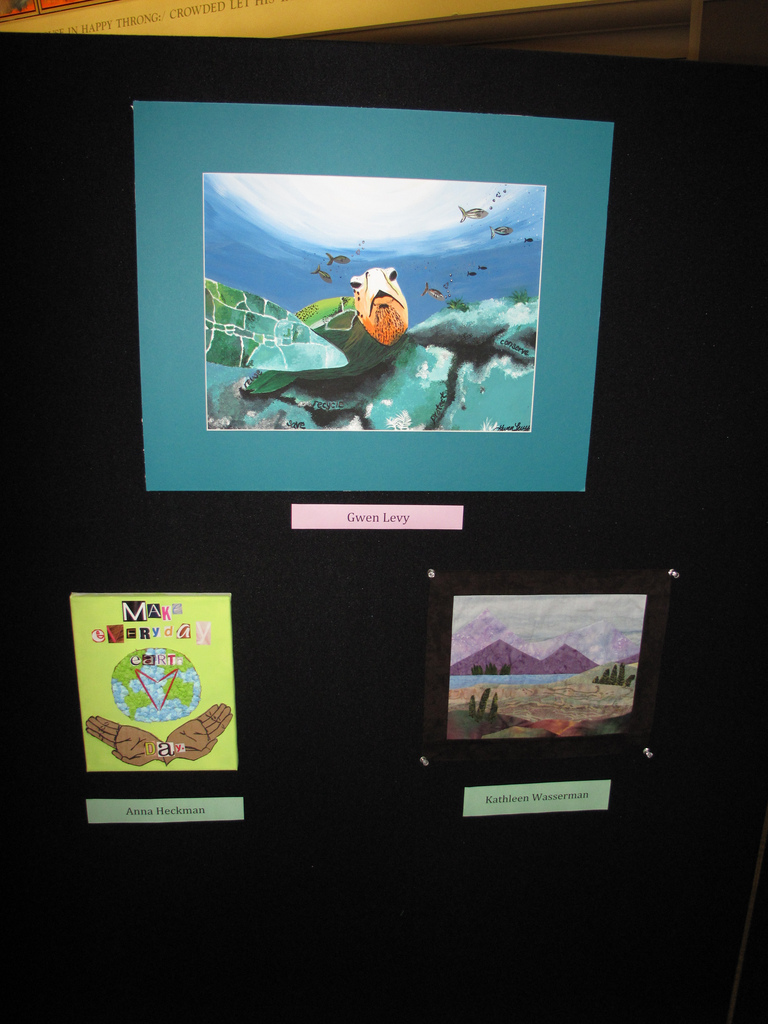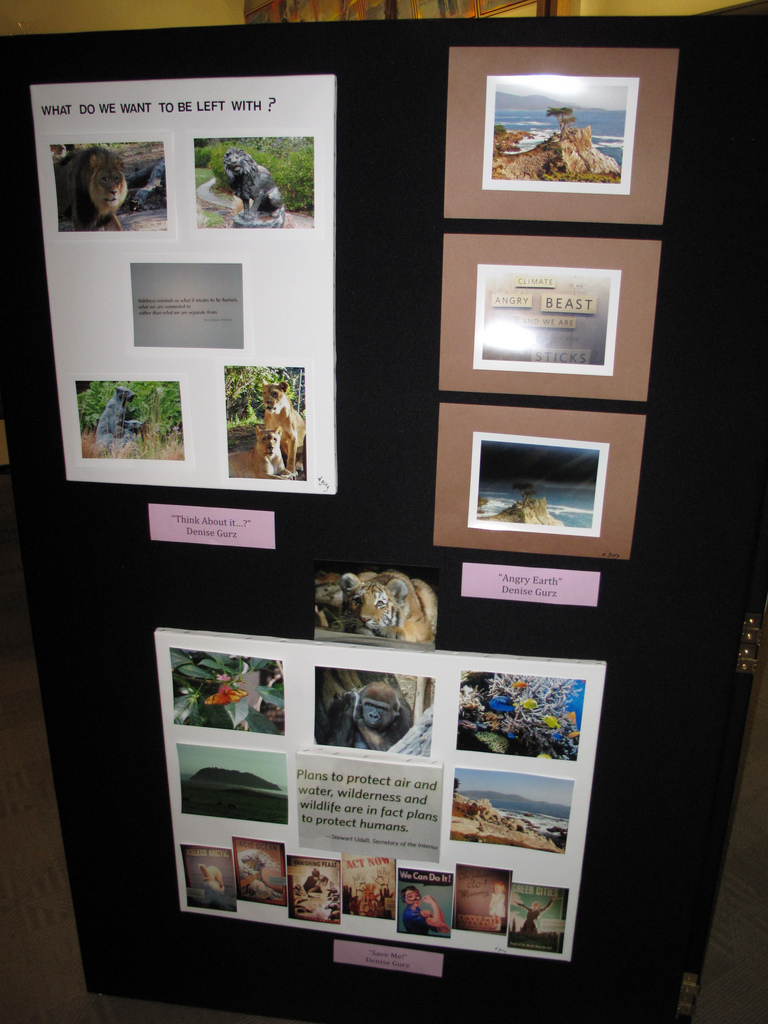 Attention students and faculty home for Intersession:
The library will be hosting the 3rd annual Environmental Art Show in April. The purpose of the Environmental Art Show is to promote the natural beauty of our environment and the ideals of sustainability through art.
The art show is comprised entirely of student, staff, and faculty submissions, so please consider contributing artwork that fits into the following loosely defined criteria.
Almost any type of environmentally themed art is accepted, this includes Paintings, Photographs, Digital Media, Mixed Media, Fashion, 3D Objects, etc. Examples of environmentally themed art include images depicting human effects on the environment, nature scenes, animals, environmental messages, recycled or re-purposed goods, and so on.
The deadline for submissions is set for Friday, April 12, 2013. There will be an opening night reception scheduled open to the public and your family. All works of art are returned after the exhibit comes down at the end of April.
For photos from the past Environmental Art Shows see the following links: