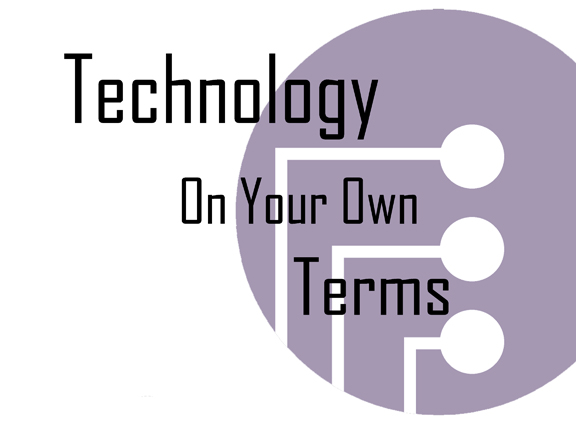 On behalf of the Weinberg Memorial Library and the Center for Teaching and Learning Excellence, we invite University of Scranton faculty and staff to our Spring 2013 Technology On Your Own Terms (TOYOT) workshops. Here's what we've got planned for this semester:
Password Security
Adam Edwards (Director of Information Security)
February 20, 2013 – 12:00-1:00PM in WML 305
This session will teach you some techniques for creating memorable passwords, give you some tools that can be used to improve password security, and tell you some ways that you can keep your password safe.  This session will give you some tips on how to recognize if you are being targeted as a social engineering victim. This is when someone attempts to get your password by tricking you into thinking that he is someone else. A light lunch will be provided.
Get in the Game!
Sheli McHugh (Cataloging & Metadata Librarian) &
George Aulisio (Public Services Librarian)
Tuesday, March 26, 2013 – 11:30AM-2:00PM in the Heritage Room of the Weinberg Memorial Library
Join us on March 26, 2013 for a drop-in game day style TOYOT! Event will be held in the Heritage Room of the Weinberg Memorial Library. We will have Wii, Playstation, and Xbox with various games like Rock Band 3, Just Dance 4, and Mario Kart. Feel free to stop by at any time from 11:30AM-2:00PM to test out our new gaming systems, ask questions on the various consoles, and experience the games firsthand. We will also feature the Kinect which is a motion sensor gaming system that uses physical gestures as the remote control. Gesture based computing is huge in the gaming industry and growing with televisions and home entertainment, but may also have implications in education for students to engage in virtual exercises.
Pizza, soda, and snacks will be provided just like at the Game Nights we hold every semester for students. Stop up, learn some new tools, and play some games!
Web Personalization: Powerful Information Tool or Filter Bubble?
Donna Witek (Public Services Librarian)
Thursday, April 18, 2013 – 12:00-1:00PM in WML 305
Like. Share. +1. Subscribe. Unsubscribe. These are just some of the actions we perform on the Web as we interact with information. Generally speaking, we do these things to make sense of the vast amount of information available to us. What is less widely known is that the information we see on the Web is shaped by more than just these deliberate actions we take. For instance, your search engine may know in what country you are located, and it may use this information to deliver search results it deems relevant to your interests based on this information. This process is called Web personalization. In this presentation, attendees will receive a basic overview of Web personalization, how it is different from customization, and the role it plays in determining what information we encounter on the Web. Common examples of how we participate in Web personalization (knowingly and unknowingly) will be demonstrated, and critiques of this technology will be presented. A light lunch will be provided.
Sessions are open to all University faculty and staff, but seats are limited, so please let us know you are coming. You can register at www.scranton.edu/ctleregistration – under Technology on Your OwnTerms.