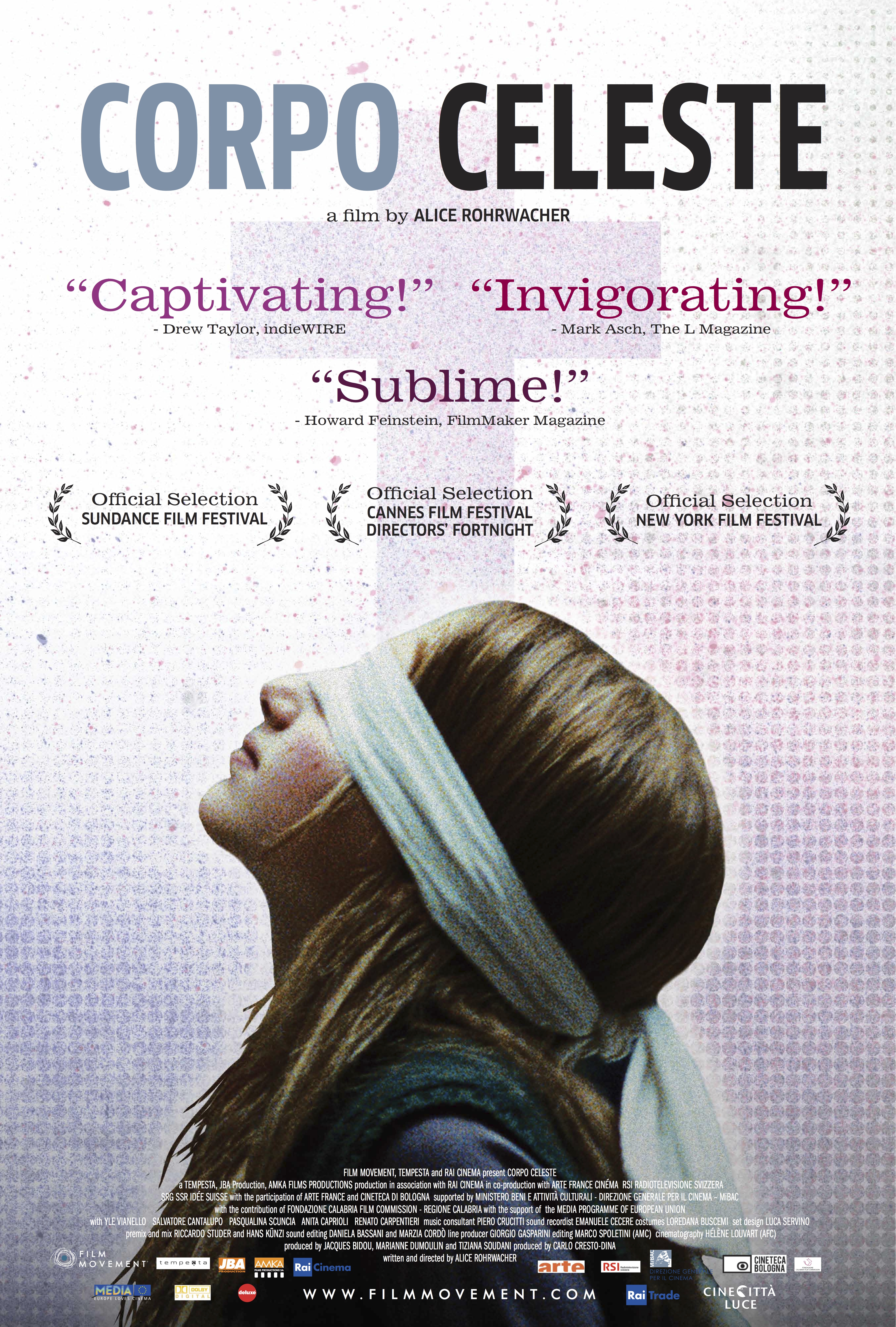 The International Film Series presents the Italian drama Corpo Celeste at 7 p.m. on Friday April 12,2013 in Room 305 of the Weinberg Memorial Library.   Dr. Marzia Caporale will lead a discussion following the film.
Adolescence is a time of change, challenge, and transformation. The Italian coming-of-age drama Corpo Celeste portrays 13-year-old Marta facing the trials of youth as a newcomer to Calabria, Italy after living 10 years in Switzerland. With a mother trying to make ends meet by working at a bakery, Marta sets off into the city bright-eyed and restless. She seeks a community in the local church where she prepares for the rite of confirmation. Despite her hope, she soon realizes the hypocrisy of the priest and the misplaced morality of the local community. Through these interactions, Marta realizes she must take the first step in shaping her own life, as she climbs towards adulthood.
Corpo Celeste is the writing and directing debut of Alice Rohrwachers, and is in Italian with English subtitles.
The event is open to the public and free of charge.  Light refreshments will be served.
Contact Sharon Finnerty at sharon.finnerty@scranton.edu for reservations.