February is Black History Month which offers us a chance to reflect on the contributions African Americans have made to the United States and the history of our country. Here is a short list of films from some of the Library's streaming media collections that are available to current University of Scranton students, staff and faculty.
The Souls of Black Girls  is an award-winning news documentary that raises the question of whether women of color may be suffering from a self-image disorder as a result of trying to attain the standards of beauty that are celebrated in media images. It features interviews with young women and social commentary on the disconnect between the people in control of mainstream media and the lives of Black girls and women.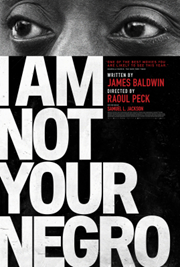 I Am Not Your Negro is an examination of racism in America through the lens of James Baldwin's unfinished book, Remember This House. Intended as an account of the lives of Medgar Evers, Malcolm X, and Martin Luther King, Jr., each of whom James Baldwin personally knew, only a 30-page manuscript of the book was ever completed. Combining Baldwin's manuscript with footage of depictions of African-Americans throughout American history, I AM NOT YOUR NEGRO uses Baldwins words to illuminate the pervasiveness of American racism and the efforts to curtail it, from the civil rights movement to #BlackLivesMatter.
Description from Kino Lorber.
Boss: The Black Experience in Business
From award-winning filmmaker Stanley Nelson comes a film that examines more than 150 years of African American men and women who have embodied the qualities that are at the heart of the American entrepreneurial spirit.
A fascinating look at the life and times of U.S. representative and activist, John Lewis. Using interviews and archival footage, the film delivers an intimate account of Lewis's legacy and contribution to the Civil Rights Movement.
Harriet Tubman: Visions of Freedom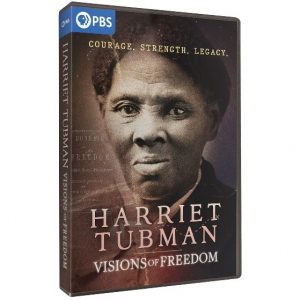 Go beyond the legend and meet the woman who repeatedly risked her life and freedom to liberate others from slavery. One of the greatest freedom fighters in U.S. history, Tubman was an Underground Railroad conductor, a Civil War scout, nurse, and spy. Directed by Oscar®-nominated filmmaker Stanley Nelson and Nicole London, the film is narrated by Emmy® Award-winner Alfre Woodard.
Description from PBS.