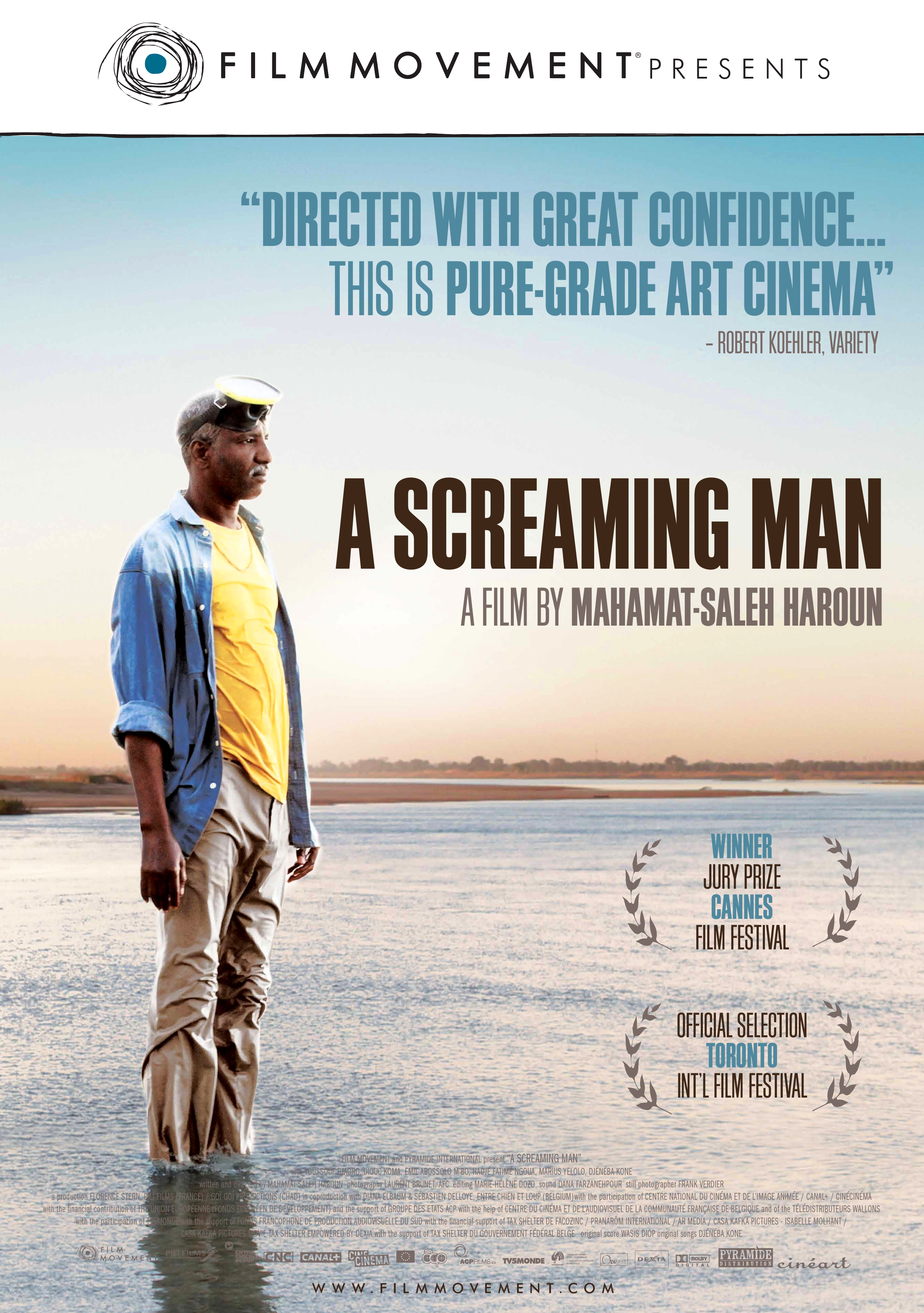 Please join us at 7:00 p.m. on Wednesday November 13, 2013 in Room 305 of the Weinberg Memorial Library for a free presentation of the drama A Screaming Man. Professor George Aulisio will lead a discussion following the film.
Set in Chad, A Screaming Man is described by Film Movement as the story of Adam, an aging former swimming champion, who is a pool attendant at a popular hotel. When the hotel is taken over by new Chinese owners, he is forced to give up his job to his son, Abdel, leaving Adam humiliated and resentful. Meanwhile the country is in the throes of civil war. Rebel forces attack the government while the authorities demand the population contribute to the war effort.  Can Adam and his family survive the changes that are breaking their world apart?  
Directed by Mahamat-Saleh Haroun A Screaming Man is in French and Arabic with English subtitles and is the winner of the Grand Jury Prize at the 2010 Cannes Film Festival.
This event is open to faculty, staff, students and the public. Please email Sharon.finnerty@scranton.edu for reservations.