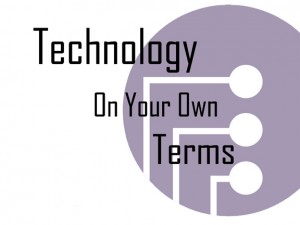 On behalf of the Weinberg Memorial Library and the Center for Teaching and Learning Excellence, we invite University of Scranton faculty and staff to the second of our Spring 2015 Technology On Your Own Terms (TOYOT) workshops.
Net Neutrality: The Basics
Monday, April 20, 2015, 12pm-1pm in Weinberg Memorial Library room 305. Presenter: George Aulisio, Public Services Librarian
Net Neutrality is a vital principle that affects all internet users, but it has often gone overlooked by everyone except the most passionate advocates and special interests. This session will discuss the basics of Net Neutrality, why it's important, what the sides are, and what the recent FCC ruling means for the future of the internet.
A light lunch will be provided. This session is open to all University faculty and staff, but seats are limited, so please let us know you are coming. You can register at www.scranton.edu/ctleregistration – under Technology on Your Own Terms.