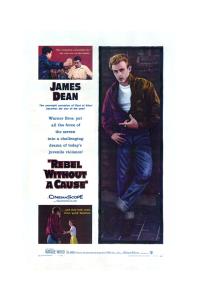 The Weinberg Memorial Library and Scranton Reads: One City, One Book Initiative present a free screening of  "Rebel Without a Cause". This landmark film about alienated youth follows the tormented central characters during a single tumultuous night. James Dean, Natalie Wood and Sal Mineo star as the angst-filled teens.
Join us for this classic film on Friday October 9, 2015 at 7 p.m. in Room 305 of the Weinberg Memorial Library. Kevin Norris will lead a discussion following the film and refreshments will be provided.
This screening is held in conjunction with the Albright Memorial Library and is open to the public.
Contact sharon.finnerty@scranton.edu for reservations or information.