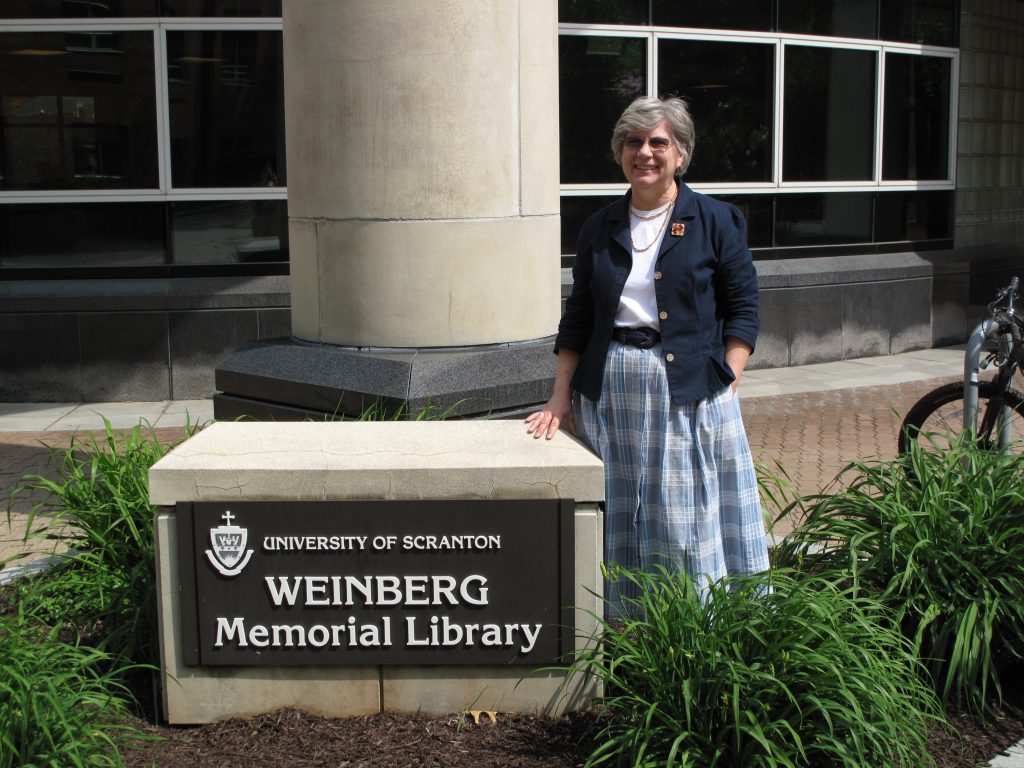 The Weinberg Memorial Library has teamed up with University Advancement to raise funds for the Bonnie W. Oldham Library Research Prize Endowment Fund this 5.06 weekend for the University's Day of Giving.
Make your donation directly to the fund here.
The Bonnie W. Oldham Library Research Prize is designed to attract outstanding research projects from courses taught in departments across The University of Scranton campus. It recognizes excellence in research projects that show evidence of significant knowledge in the methods of research and the information gathering process, and use of library resources, tools, and services.
Named for Professor Emerita Bonnie Oldham, who founded the prize at the University in 2011, this Endowment Fund was started by Bonnie at her untimely passing four months after her retirement in 2017. Our goal is to raise funds for this Endowment Fund to ensure that the Bonnie W. Oldham Library Research Prize will be awarded in perpetuity. Your donation will help us do this.
Annually, three prizes of $500.00 each are awarded to the winning individual student and/or group projects in the following categories: Undergraduate Foundational (100-level courses), Undergraduate Upper-level (200- to 400-level courses), and Graduate.
Help us ensure the future of the Bonnie W. Oldham Library Research Prize by directly supporting student learning at the University with your gift to this Endowment Fund!