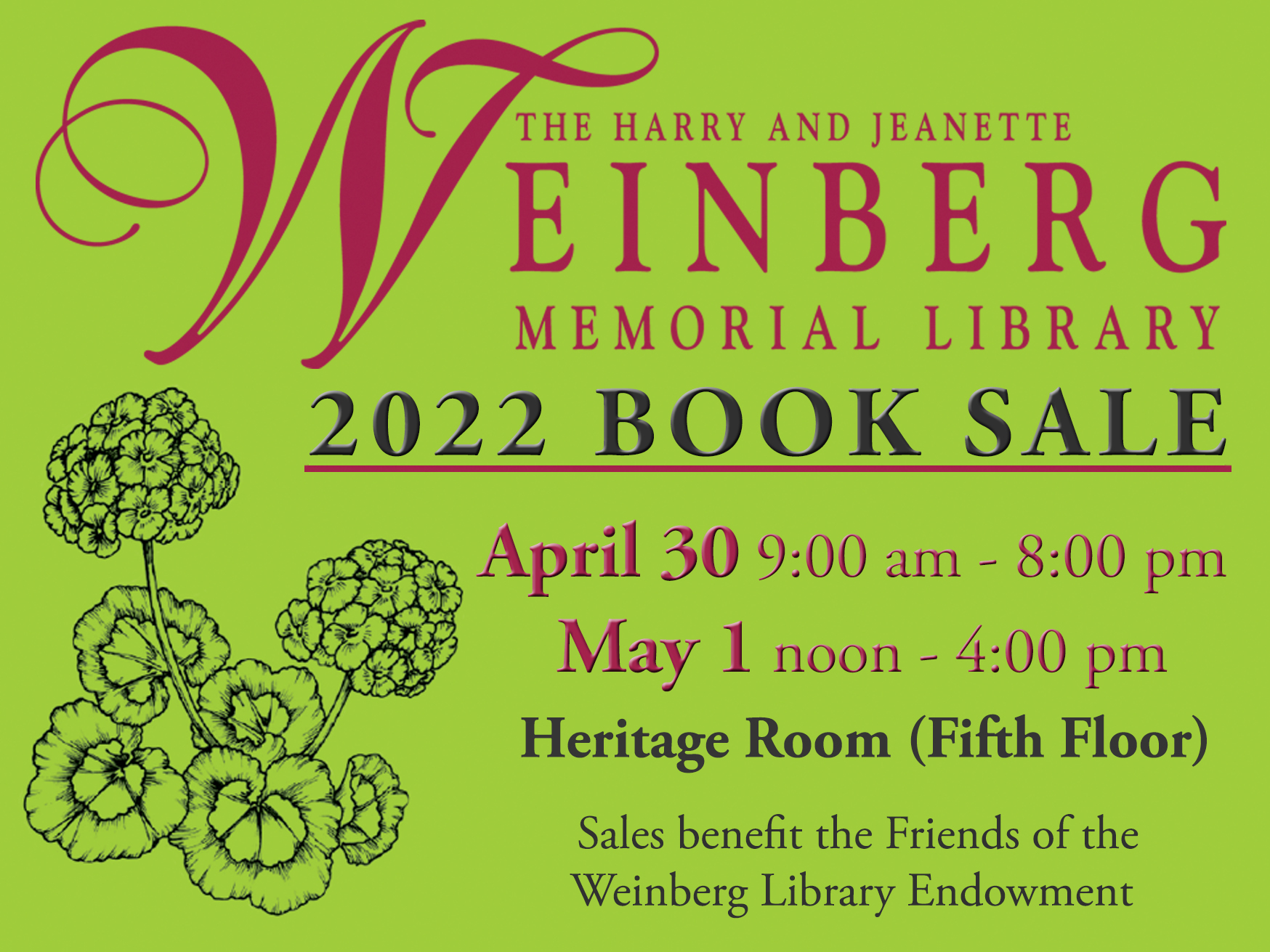 The University of Scranton's Weinberg Memorial Library is accepting book donations for its annual book sale slated for Saturday, April 30 and Sunday, May 1. A special preview sale will be held on Friday, April 29 for current (2021-2022) Friend's members and Schemel Forum members.
The Weinberg Memorial Library will be accepting paperback and hardcover books in good condition, such as children's books, young adult books, cookbooks, fiction, and non-fiction books. Appointments to donate books are needed. The Library is also seeking volunteers to help work the book sale. Volunteer shifts are flexible.
To schedule an appointment to donate books, obtain clarification on accepted books, or to volunteer, please reach out to Melisa Gallo at melisa.gallo@scranton.edu or (570) 941-6195. All current University of Scranton health and safety protocols must be followed for volunteers and visitors.