The Library is pleased to announce our continuing partnership with Aramark by offering a convenient food and beverage service in the Weinberg Memorial Library's Pro Deo room. Over Summer 2022, the Java City Cafe will be replaced with the Scranton Market, which will feature standard to-go food items and beverages as well as prepared meals ready to heat and eat on site. The market will be unstaffed and completely self-service. The registers will accept both Royal Card and credit card transactions.
Because the Scranton Market will be unstaffed and in the Library's Pro Deo room, it will be the first 24/7 food service location on Campus.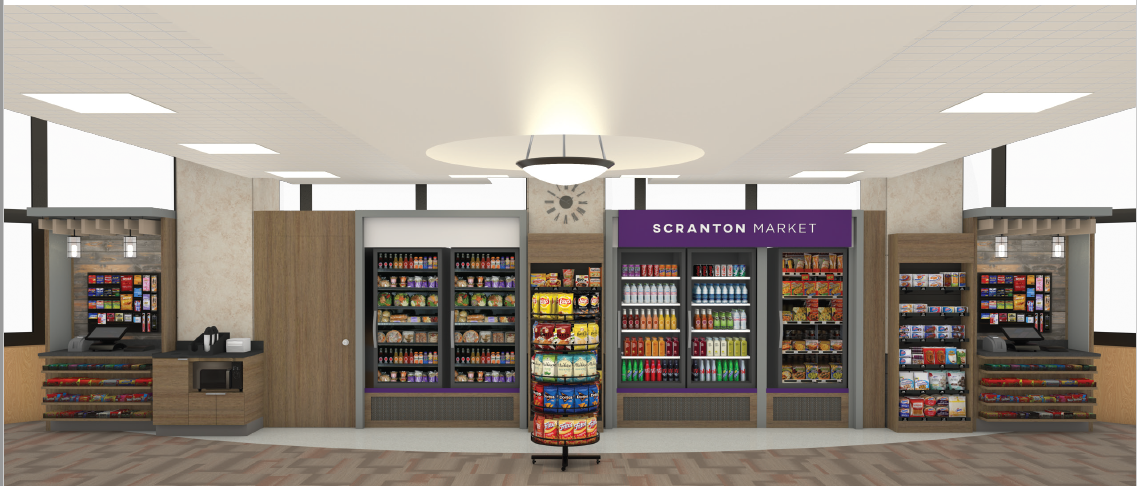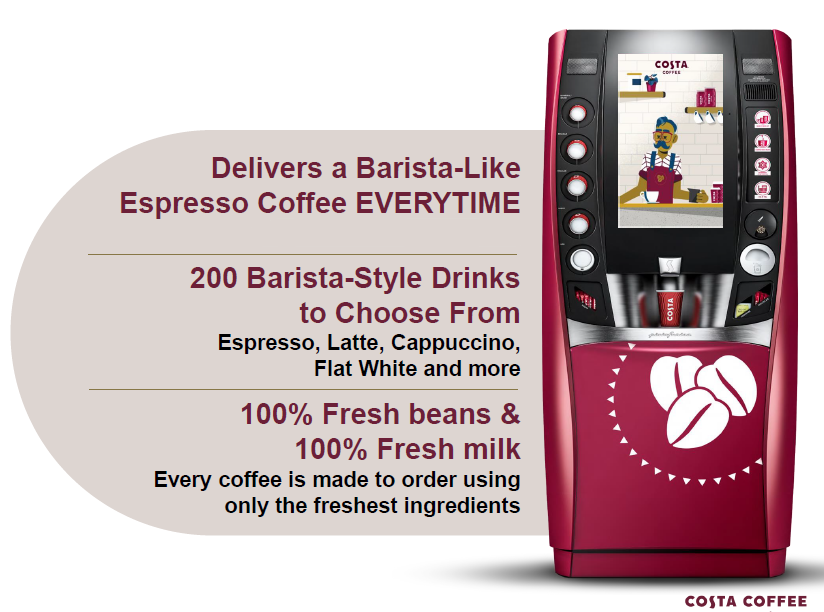 We are also pleased to announce that there will be coffee service available in the library once again. The market will house Costa Coffee's Leon, an automated "Smart Cafe" that can craft barista-quality coffee and espresso drinks.
We will also be introducing a Yo-Kai Express noodle station. The Yo-Kai can hold more than ten different specialty noodle bowls, such as Tonkotsu Ramen, Vegan Udon, Shrimp Tempura Udon, Spicy Kimchi Pork Miso Ramen, Beef Pho, Chicken Pho, and more.