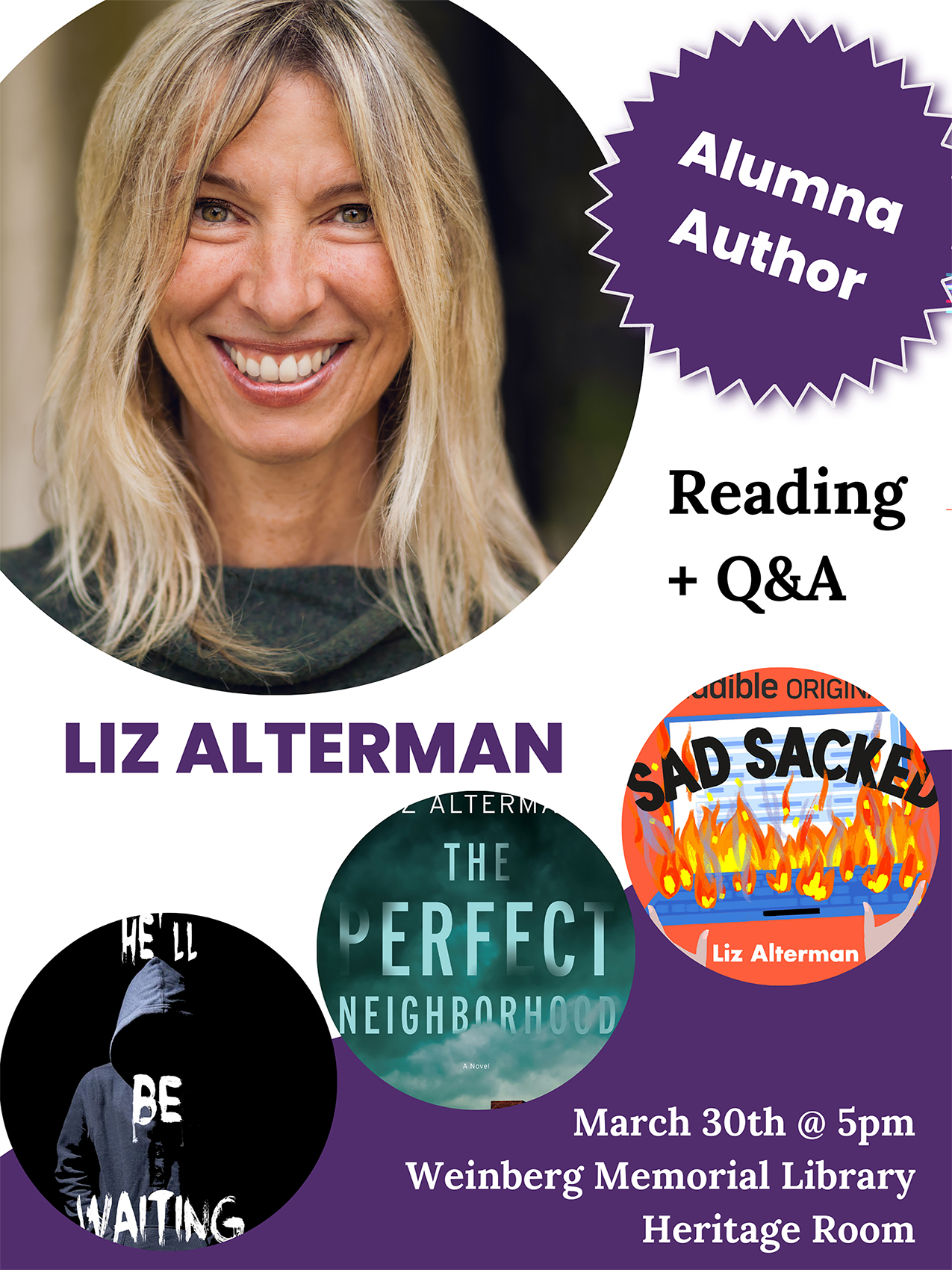 The Library is proud to host, in cooperation with the Department of English and Theatre, Alumna Author Liz Alterman. Since graduating from The University of Scranton with a B.A. in English, Liz has published three well-received books.
On March 30th, at 5:00 pm in the Charles Kratz Scranton Heritage Room (Library 5th Floor), Liz will deliver a reading from one of her works and answer questions. Liz will also discuss her time working as a journalist and freelance writer. We hope you can join us!
The event is open to the community, and light refreshments will be served.
Please RSVP here: Alumna Author Liz Alterman