Have you ever wondered where the best place to start your research is? If you have sought the answer to this question, I would like to suggest checking out the Oxford Reference Online Premium database. This database provides authoritative answers to research questions across 25 different subject areas. The database contains over 2 million digitized entries across Oxford University Press's Dictionaries, Companions and Encyclopedias. The database can be accessed on the Weinberg Memorial Library website by clicking on the Articles & Databases tab, then under Reference Resources within the browse databases by subject or alphabetically under the letter O in the A-Z list of database titles. This database is equivalent to having a reference library at your fingertips.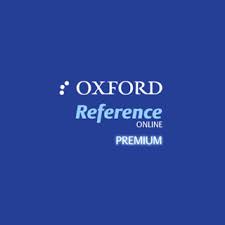 As a librarian and a researcher, I decided to run some test searches on two different topics – World War II and Pearl Harbor using the Oxford Reference Online Premium database. On the topic of World War II, there are over 12,000 entries ranging from a simple definition on World War II of 624 words from A Dictionary of World History to a detailed article of 6,047 words from The Oxford Companion to United States History. On the topic of Pearl Harbor, there are over 700 entries from titles such as A Dictionary of World History and The Oxford Companion to Military History.
The Oxford Reference Online Premium database did not disappoint in terms of the ease that it provided researchers in running searches to the breadth and depth of information provided in some of the entries. The database also suggests related content and topical overviews that allow researchers to continue their exploration. The database provides four options to record your research, including printing, saving, citing, and emailing the article. Overall, the Oxford Reference Online Premium database is an excellent resource for exploring new topics and getting started on your research. Good luck with your research!