Don't judge a book by its cover.
More than just books, the Weinberg Memorial Library is a central hub for collaboration, technology, art, research, and even coffee breaks. Scranton students have 24-hour access to this campus hotspot, as well as 24-hour online access to thousands of special collections and digital resources.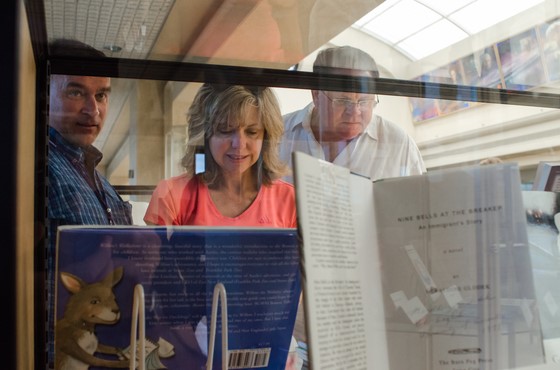 Thanks to Friends like you, the Weinberg Memorial Library is able to grow the number of resources available on campus and online each year. Today, on The University of Scranton's Day of Giving, consider making your 5.06 gift to the Library.
Buy a Book on 5.06!
Did you know it costs $75 to add one book to the campus collection? With a gift of $75 or more today, a nameplate will be added to a book in your honor.