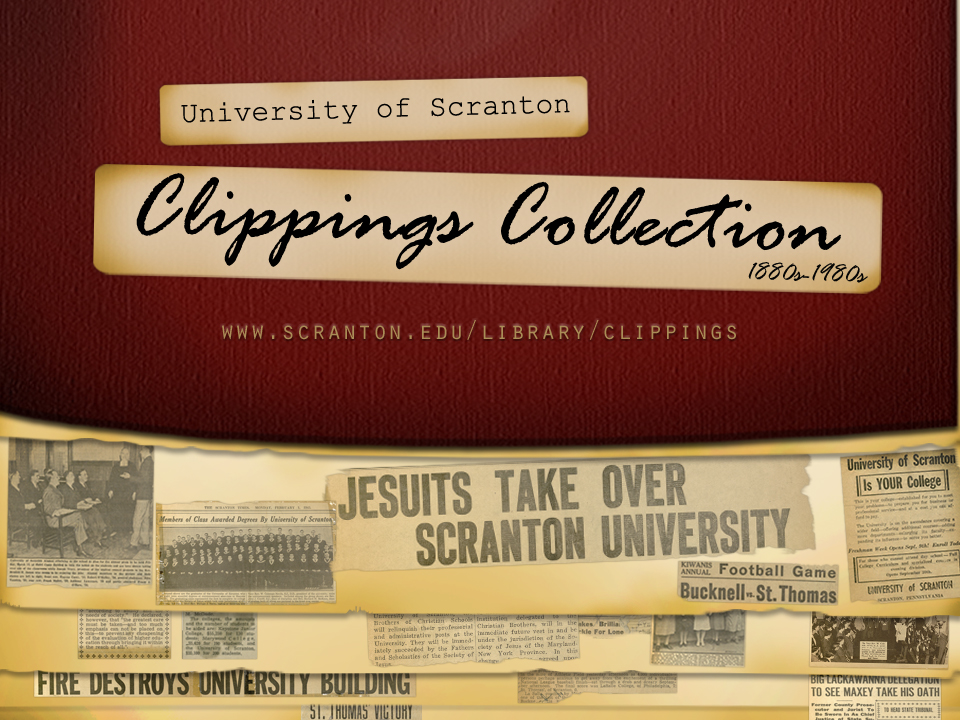 For the past few months, we've been working on a giant digital collections project. Earlier this year, in preparation for the University's 125th anniversary, we digitized 97 oversized scrapbooks, filled with newspaper clippings about the University, that were hiding in our basement.
There's an immense variety of materials inside the books – some are dedicated to academics, others to athletics and alumni – and they date from as early as the 1890s to as recent as the 1980s. Some of the scrapbooks were in good shape, while others were falling apart:
What we're working on now is processing and cataloging the digitized images, to make them easy to browse and search. While we're only about a quarter of the way done, you can take a look at our progress by searching and browsing 9,000+ articles from the 20 scrapbooks currently available in our new University of Scranton Clippings Collection.
Note: Items in this collection are restricted to on-campus users only, but off-campus users will still be able to search and browse records for the articles.
We'll be adding articles from the rest of the scrapbooks throughout the year, so check back often! You can also send questions or comments to us at digitalcollections@scranton.edu.