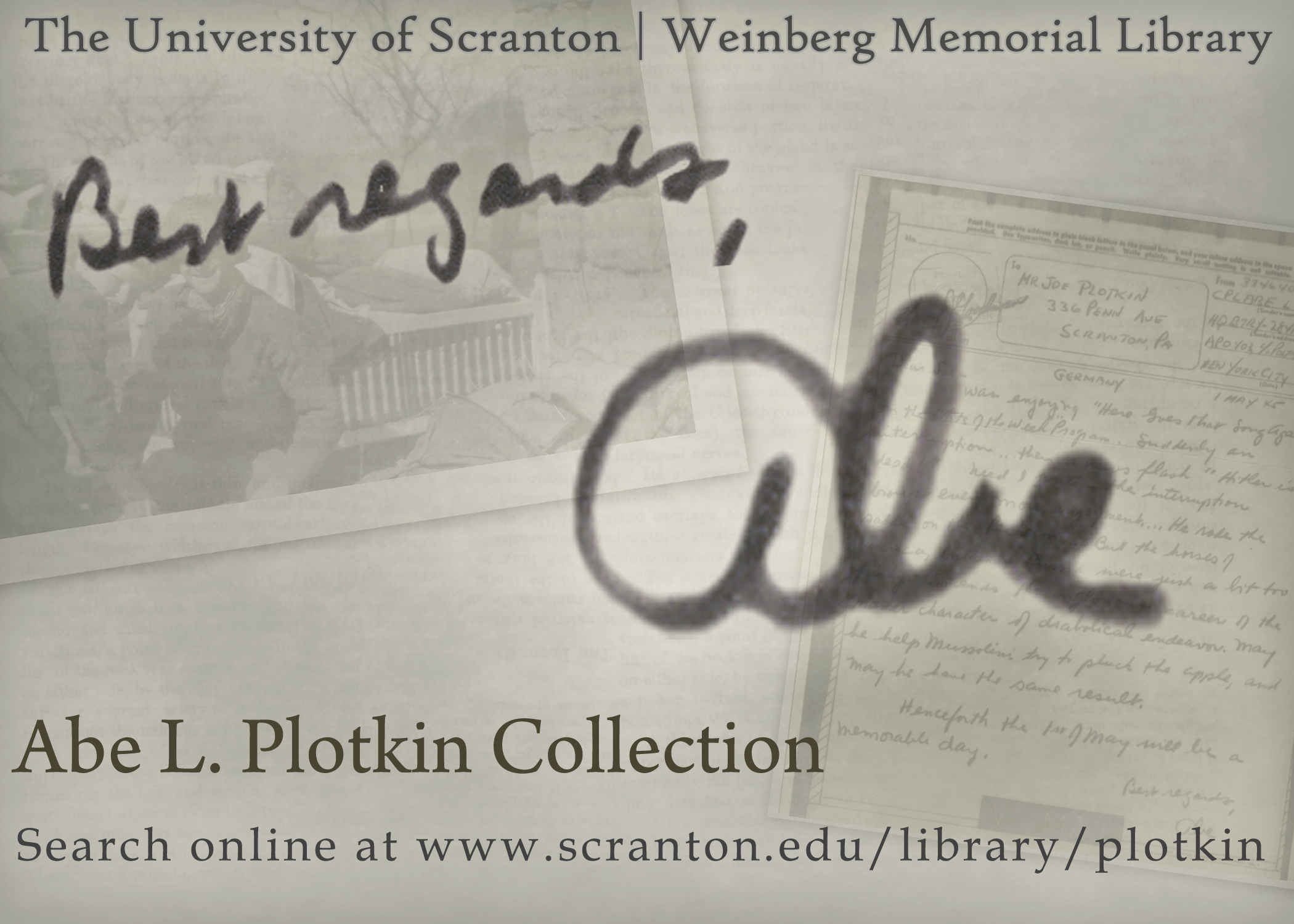 If you've been on the 5th floor lately, you might have noticed that we have some of our special collections materials on display as part of the When Humanity Fails exhibit being held at the MAC Gallery.  This exhibit "celebrates the American GIs who liberated Europe and helped nurture the survivors of Nazi persecution back to life," according to Tova Weiss, director of the Jewish Federation of Northeastern Pennsylvania's Holocaust Education Resource Center.
If you'd like to learn more about displaced persons and the aftermath of the Holocaust, be sure to browse our new digital collection on Abe L. Plotkin, a 1935 graduate of St. Thomas College (before it became the University of Scranton) who witnessed the liberation of the Ohrdruf concentration camp and later became a liaison between displaced persons and their relatives and friends in America.  The fully-searchable collection includes Plotkin's photographs of Ohrdruf and of Holocaust survivors, as well as his correspondence with friends and contacts in American about his experiences abroad.
You can also see some of Plotkin's original photographs and letters in the 5th floor Heritage Room display cases, now through November 20.