Congratulations to Mike Strong, coach of the University of Scranton's women's basketball team, on his 700th win!  Coach Strong joined the "700 club" of the NCAA's winningest coaches this Sunday when the Lady Royals beat Drew, 73-54.
In celebration of this milestone, I searched the University of Scranton Digital Yearbook Collection and found this photo of Coach Strong (on the left in the third row) and the Lady Royals, on p. 62 of the 1980 Windhover yearbook: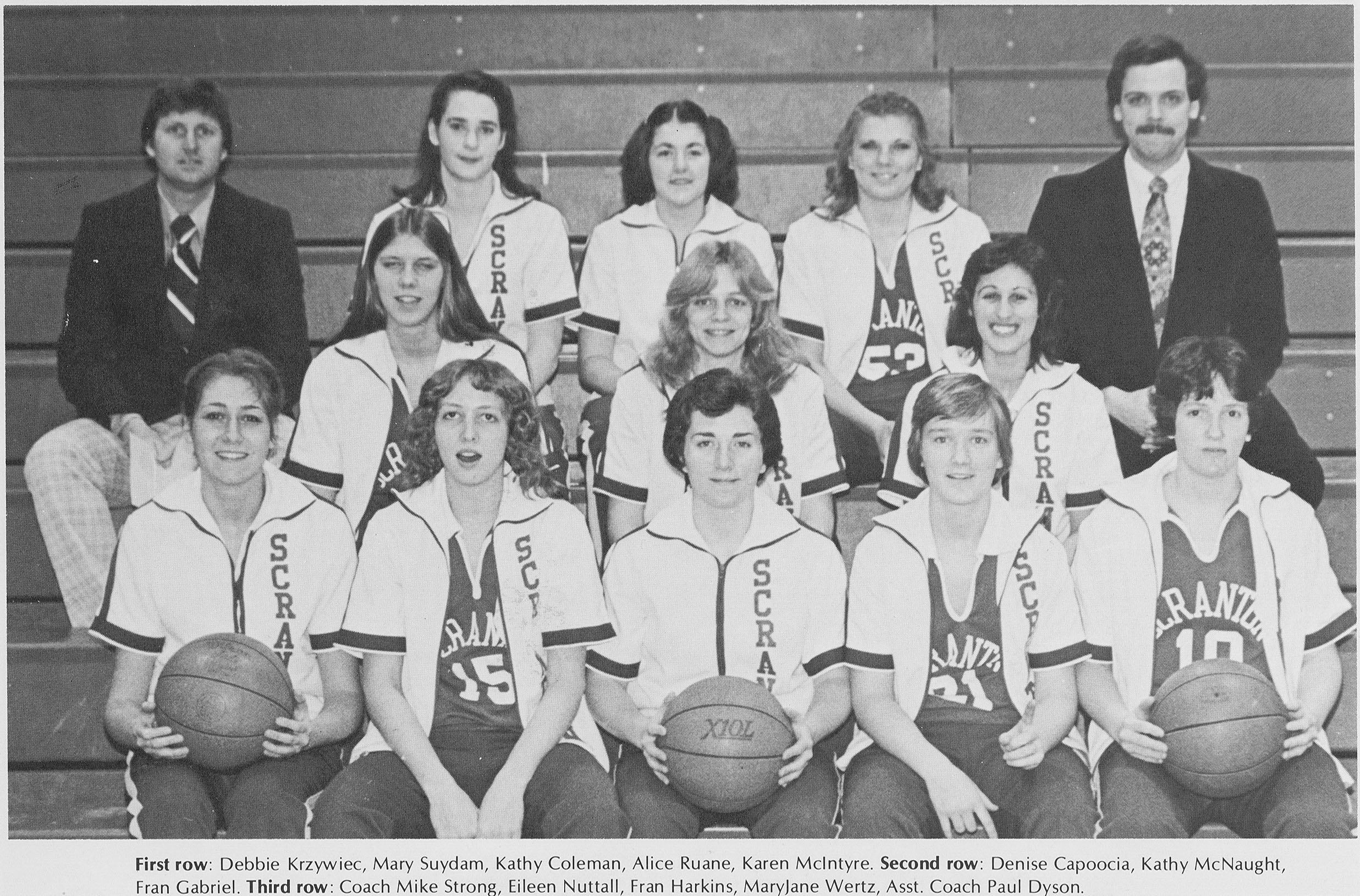 If you want to read more about Coach Strong's 700th win, check out the University press release, or "The 700 Club," an article by Scott Walsh that was in Monday's Scranton Times-Tribune.