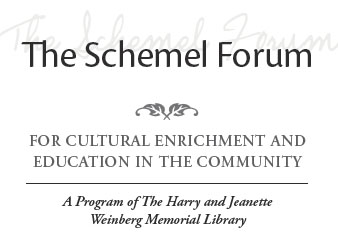 It may be 90 degrees outside, but it's not too soon to start thinking about fall – and the Library's Fall 2011 Schemel Forum offerings!
We've just posted the schedule, so be sure to check out our University for a Day program, our five World Affairs luncheon seminars, three exciting new evening courses, and our bus trip to and guided tour of the Newark Art Museum.
As always, registration is required, so please contact program coordinator Kym Fetsko at fetskok2@scranton.edu to make your reservation or to find out more about our programs.