The library has been anxiously waiting for the return of students and faculty all summer long.  In order to show our appreciation for our wonderful students, staff, and faculty the library has undergone some upgrades in order to make your visit more enjoyable!
1. New Gates.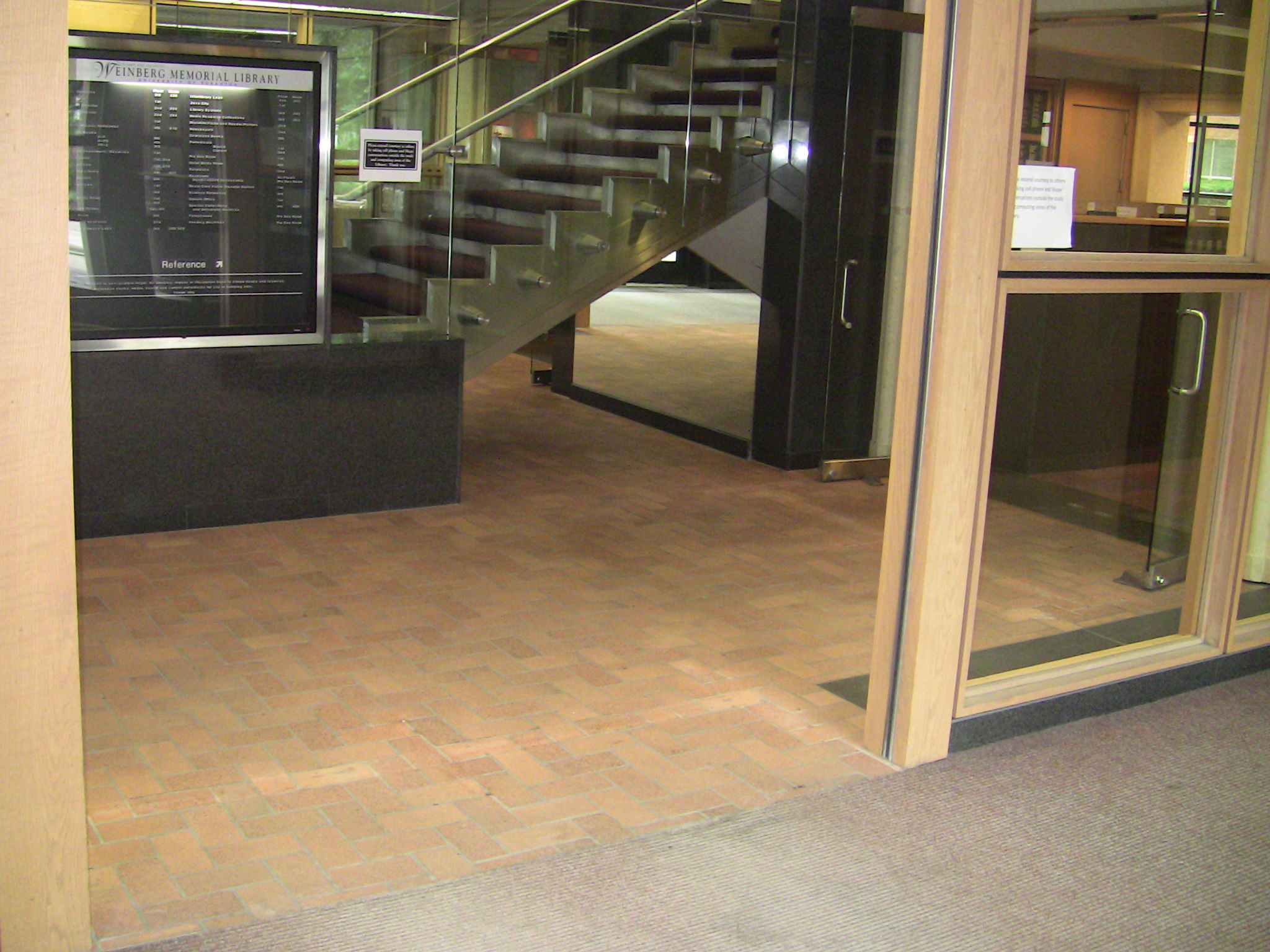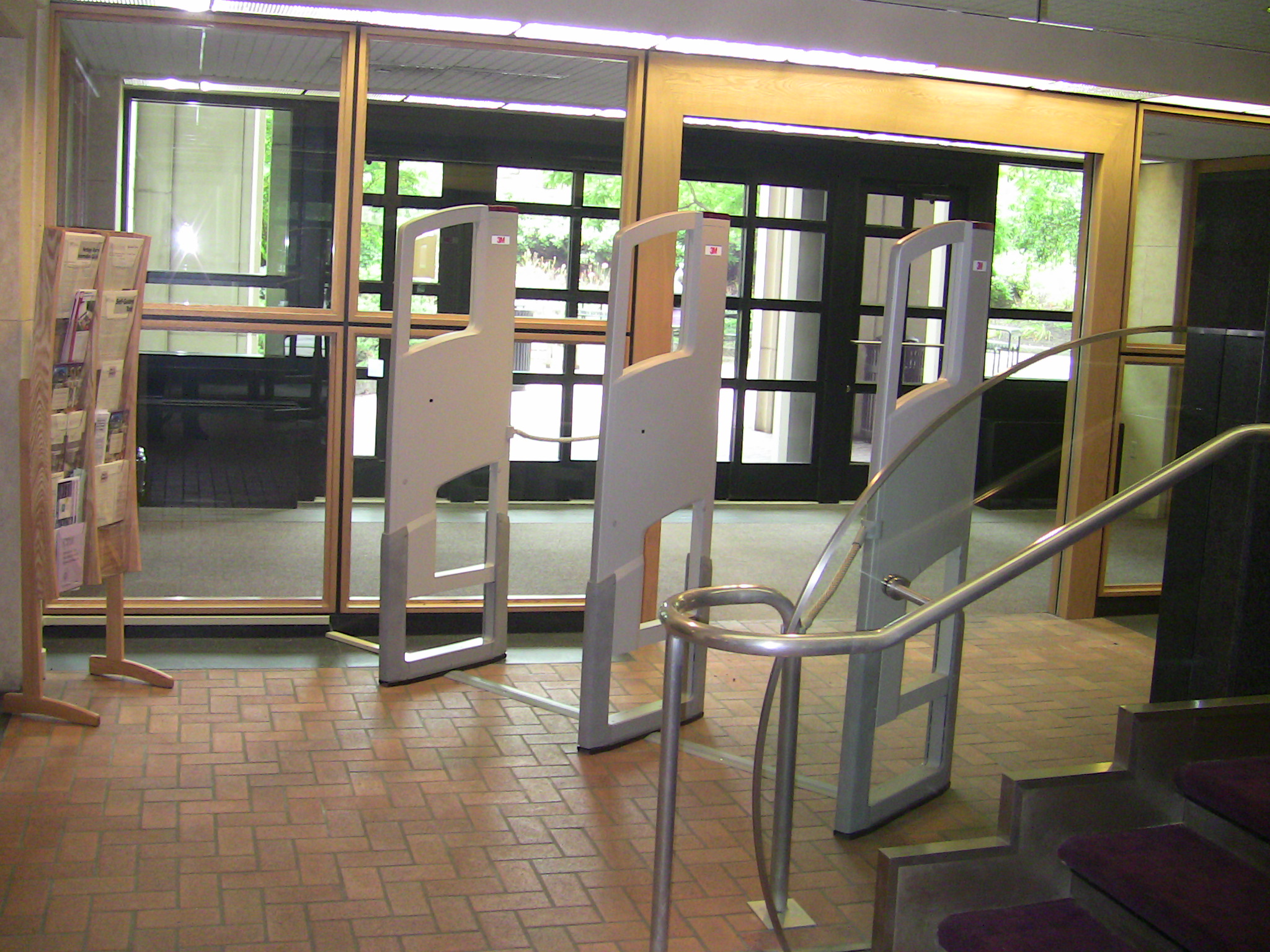 The library has removed the old gates which were causing false alarms and replaced them with new models to help alleviate the problem. The new gates have been moved to a new location  closer to the stairs.
2. All New Computers!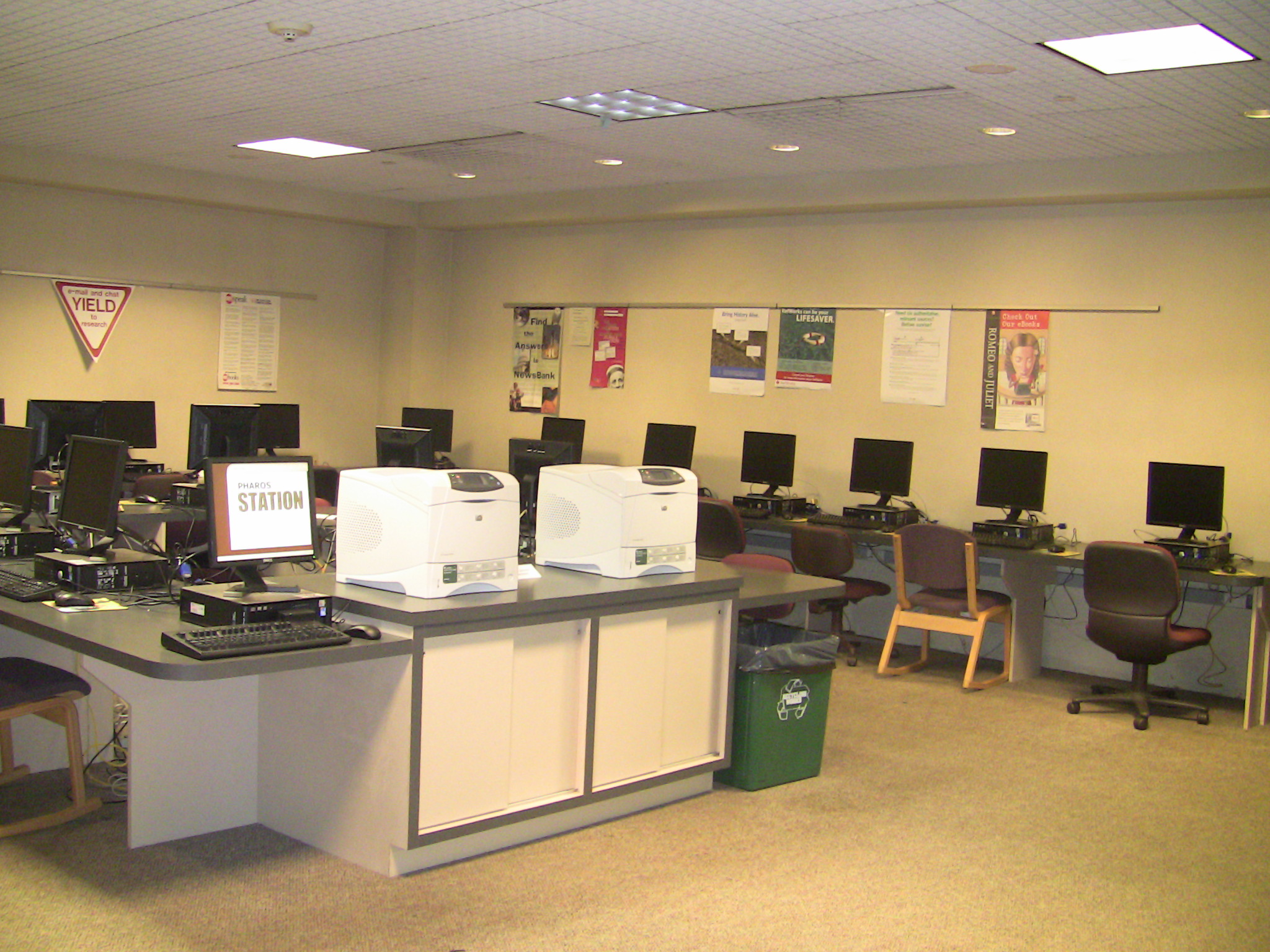 Every terminal in the library has been replaced with a new computer that boasts a faster processor, more memory, and a flat screen. You'll definitely notice the rooms look much less cluttered now — compared to the old computers these one's barely take up any space.
2. New 1st Floor Study Space!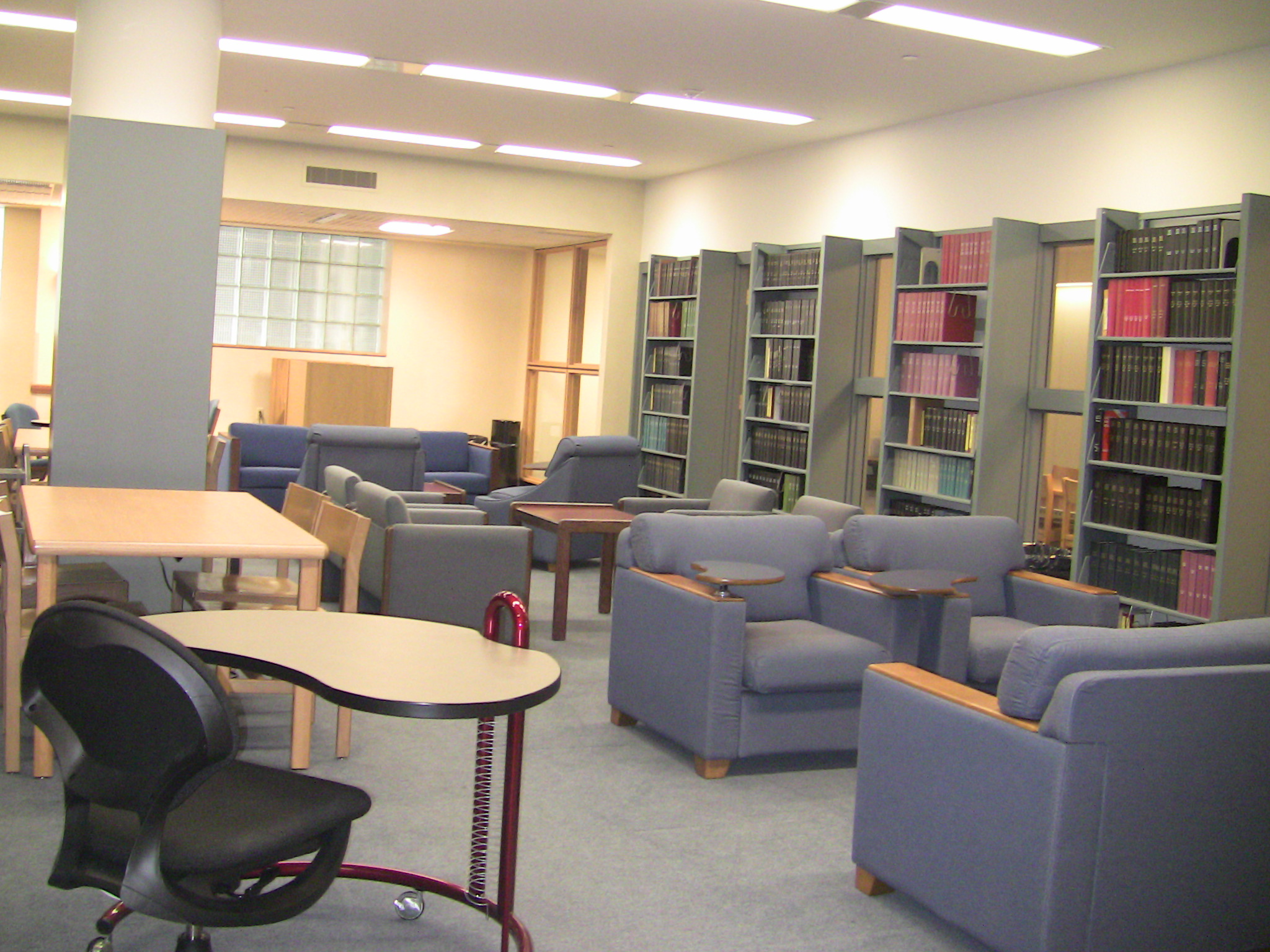 Library staff and student workers tirelessly moved and rearranged those heavy bound journals in order to make as much room as possible. The new 1st Floor / Bound Periodical study space is a wondeful new addition to the library and I'm sure it will be a hit when school starts!
3. New and Improved 2nd Floor / Reference Department Study Space!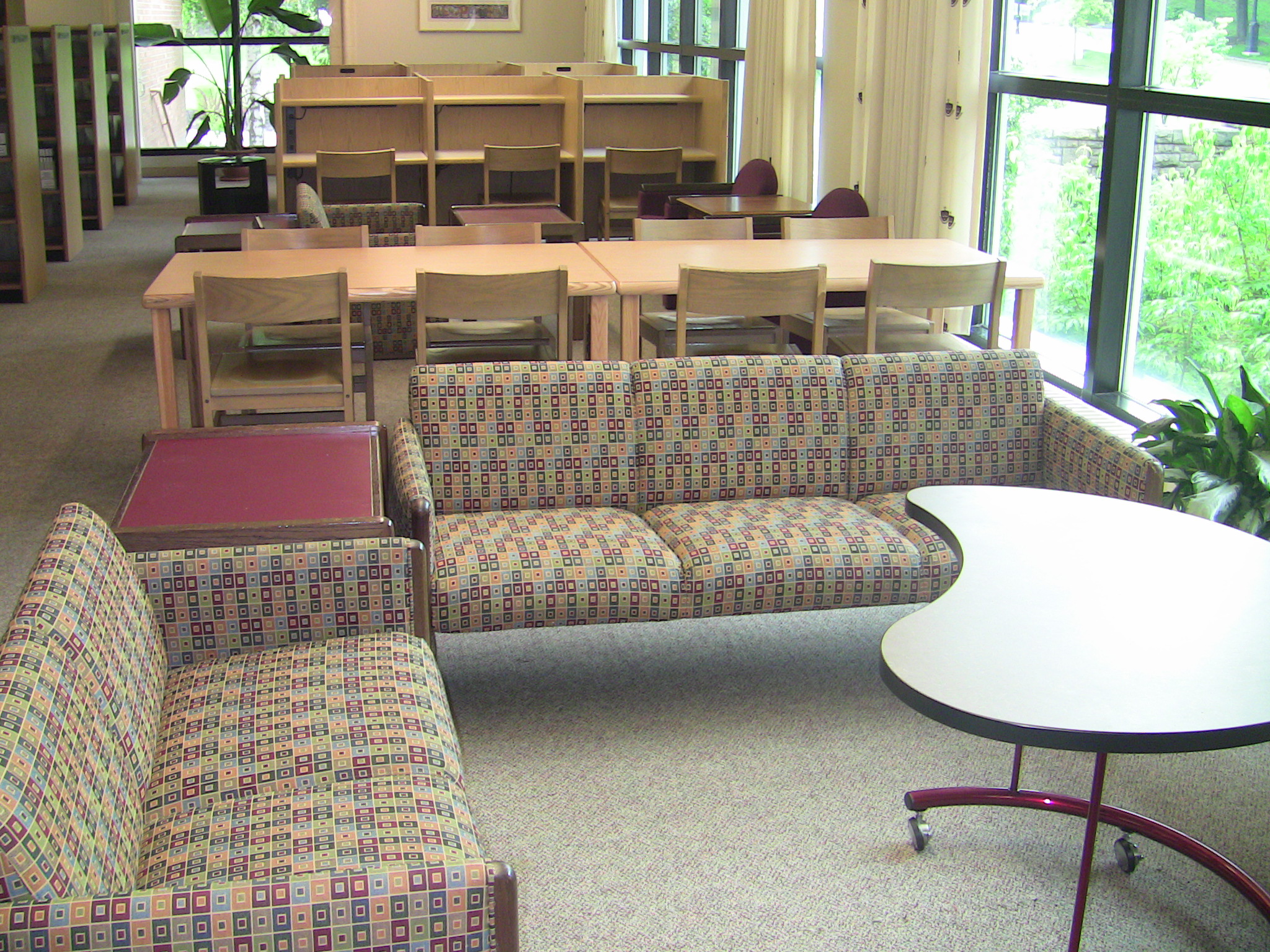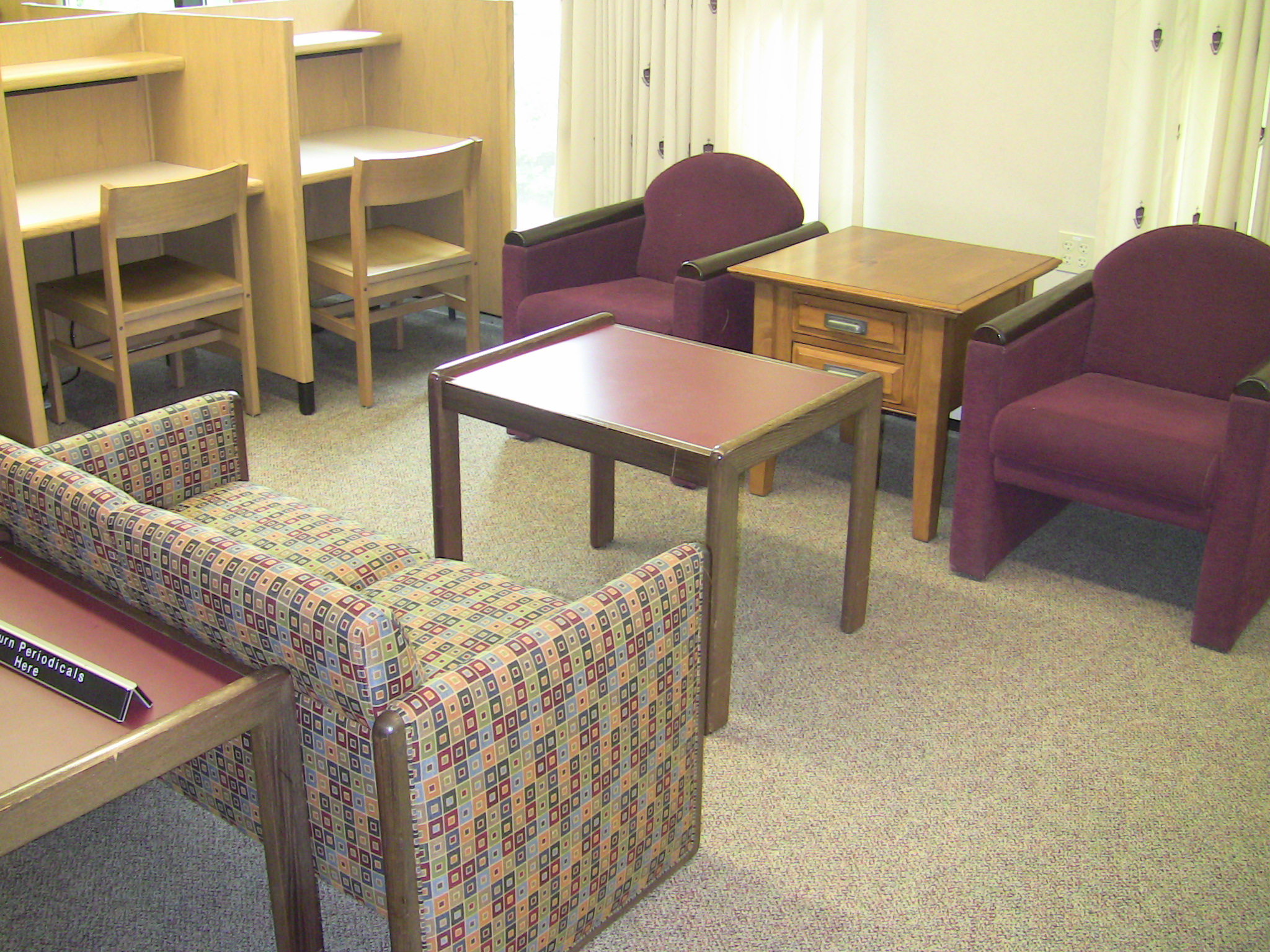 Friendly arrangement allows you to sit in a large group with your friends, read while occasionally glancing out the window, and/or sit in our lounge chairs positioned to face each other with a coffee table in the middle.
4. New tables are technology friendly!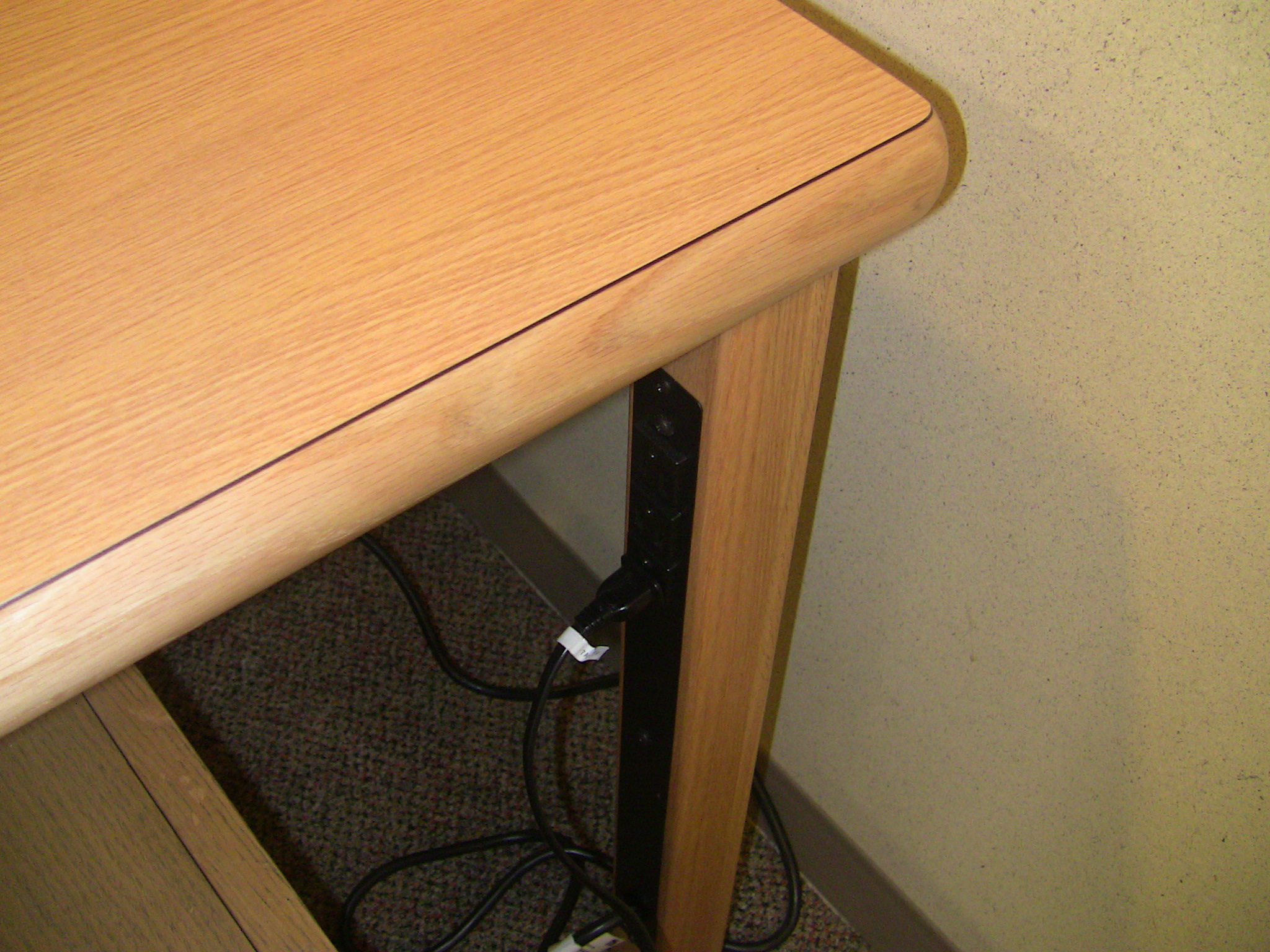 In the new study areas there are new tables. There are two major improvements with these tables. These tables allow you to get your legs underneath them — unlike the old tables there is no lip on these. Also, there are built in outlets, so now you can plug your laptop in and not have to worry about finding a wall outlet close to a table.
Most of these improvements were made due to Students' and Faculty's suggestions on the LibQual+ Survey which was sent by email last Spring. The Library is always looking to improve itself and make it more user friendly. So, please remember, if there's something you think would be an improvement, and we are able to do it, then we will try our hardest to make it a reality.
See you soon!