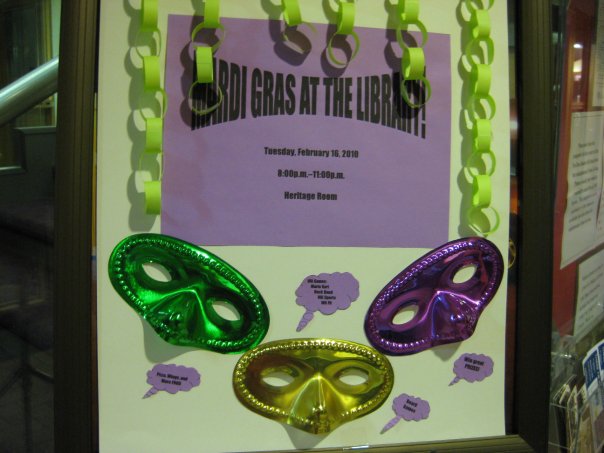 Thank you all for making our first gaming night at the library a big success! Last night, at least 65 students came by the 5th floor Heritage Room to eat wings and pizza, and get their game on.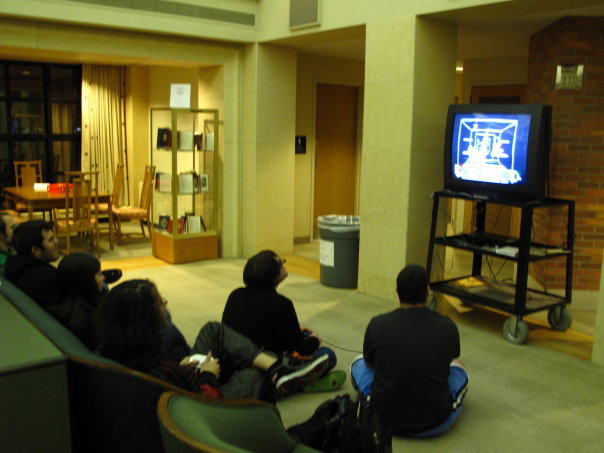 Games that got the most play include Super Smash Brothers and the Wii Fit — even the classic game Scattegories got in on the action.
There was also a raffle, which 67 students entered. There were three $10 Amazon gift cards awarded as prizes. The winners of the raffle drawing are:
Dan Parisi (Senior)

Devin Patel (Junior)

James Costello (Senior)
Winners will be notified via email of how and where to pick up your prizes.
We got enough positive feedback to know that gaming night is something we should do on a regular basis. So, we can all look forward to another gaming night in the library, since this one was such a hit.
But, by far, the best part of Mardi Gras at the Library was all of the *library love* we got from everyone who participated. Thanks for the great feedback guys, and we can't wait for the next one!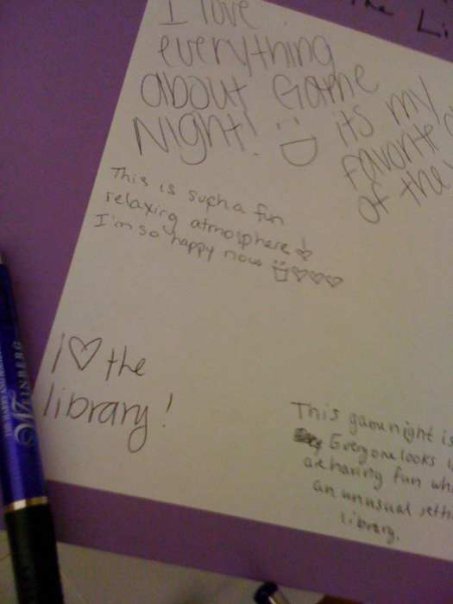 (A special shout-out to the Center for Health and Education Wellness for lending us the games, and to our very own Bonnie Oldham and George Aulisio for planning this awesome event. For more coverage of Mardi Gras at the Library, including photos, check out our Facebook page: www.facebook.com/UofSLibrary.)