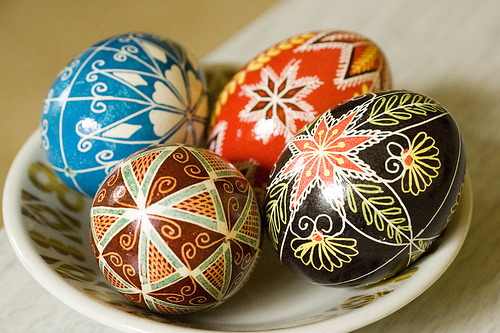 Photo courtesy of amandawoodward under a Creative Commons license
Holy Week and Easter are upon us. And this means the Library's hours will be lighter at the end of this week, in order for those of us who celebrate to give this Feast of Feasts more of our attention, that we may celebrate Christ's Resurrection with un-distracted joy!
Here are the Library's hours for Easter break:
Thursday, April 1st: 8AM-4:30PM

Friday-Sunday, April 2nd-4th: Closed

Monday, April 5th: 12 Noon-11:30PM
Happy Easter and Blessed Feast!