So the week of April 19th was our first celebration of Earth Week here at the library. For those of you that haven't been keeping up, we created some displays to try to become more environmentally conscious, and hopefully inspire some of the students to waste less. Our green tactics included stickers on printers, scanners and paper towel dispensers reminding you that the paper "comes from trees."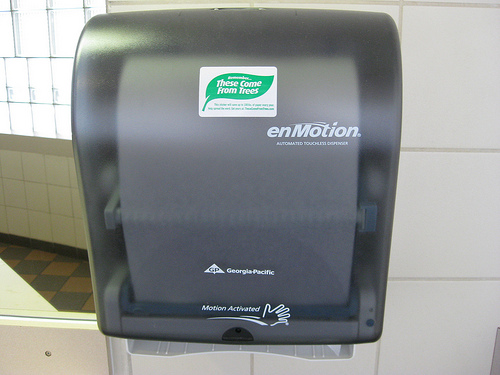 But everything that we did was covered in a post from the beginning of Earth Week. What I'm here to focus on is the suggestions that we got from students, which we are going to be taking into consideration as we focus more on sustainability.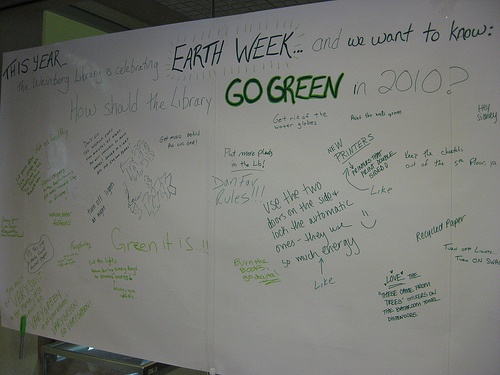 There were some especially good suggestions that we'd like to mention.
Install automatic sensors in the ProDeo room after the library closes, so that we don't waste energy if no one is in the room at night.
Turn off the automatic doors at night. According to the suggestion, that alone will save enough energy to light New York city for 500,000 years. I'd personally like to check the math on that one.
Get double sided printers.
Some of these suggestions may not come into immediate effect, but we are going to try for some. Keep and eye out for recycling bins though, we have those on every floor.
And remember, please only print what you need.  We go through a lot of paper every week.