Exciting news for our Library website users (which, considering our online catalog and databases, must be all of you):
The Library's entire website has undergone a redesign, with an official launch date of Monday, August 23rd.
It has been a busy summer here in the Library, spent revising and redesigning how we offer our services via the Library website. We believe the new website meets all of our goals for functionality and service. All of the functionality you are used to is still available and clearly named, it just may be in a new location. The new website should also be easier to navigate, so we expect this transition to be a helpful one for the entire University community.
In the meantime, it is possible that when you visit our website this weekend, you will begin to see our new web pages as we roll them out.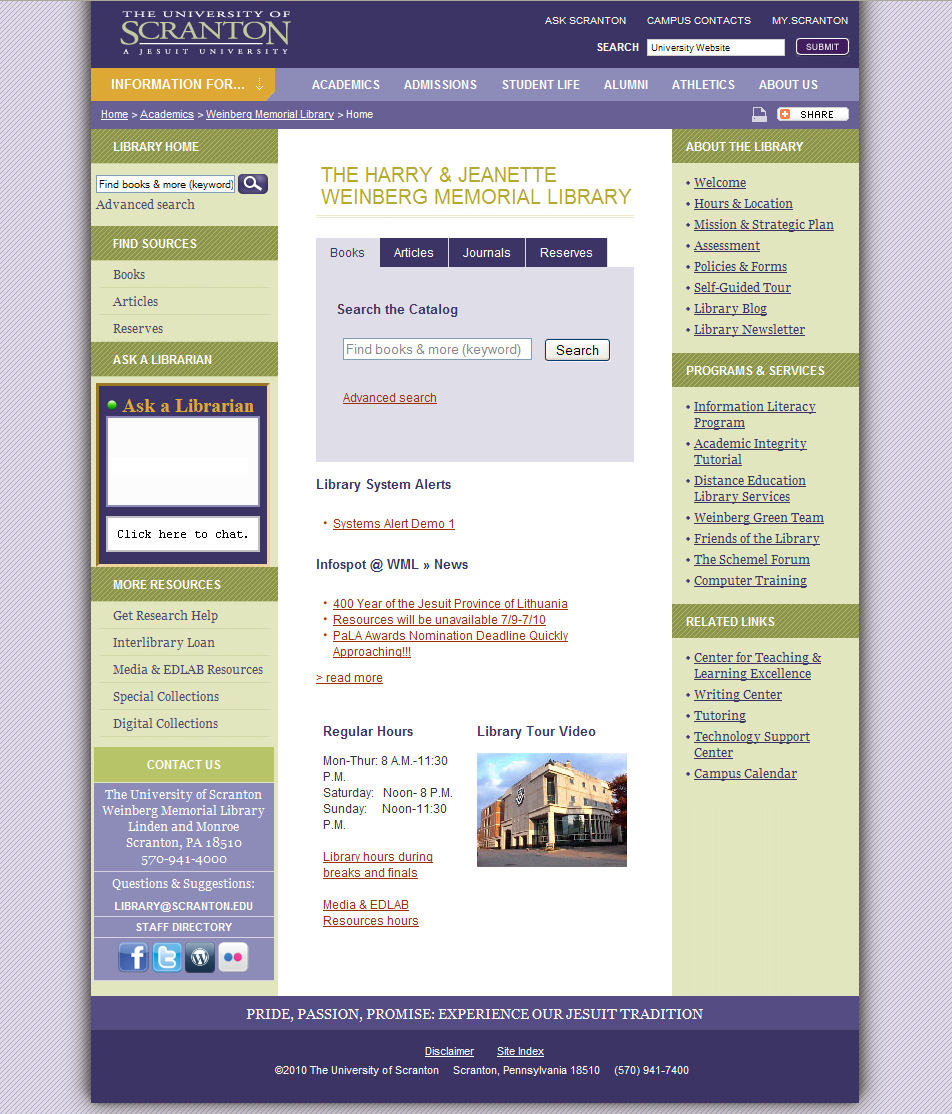 A sneak peak of what to expect when you visit our Library home page on the first day of Fall classes. Click to enlarge.
For those of you more accustomed to accessing our resources via the Library tab in My.Scranton.edu, the layout of that page remains the same.
If you have any questions, or wish to provide feedback or suggestions about the new Library website (And please do–we welcome it!), please email us at askalibrarian@scranton.edu or leave us a comment here.
Thank you for your cooperation and support during this important transition!