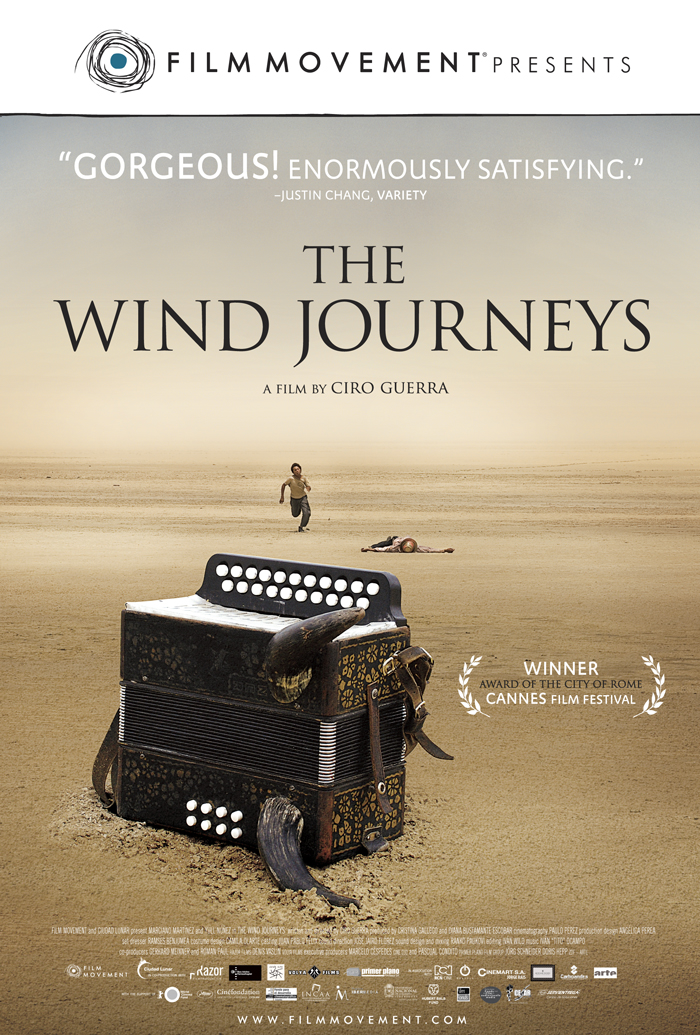 The Foreign Film Series will present the Colombian drama The Wind Journeys on Friday May 6, 2011 at 7:00 P.M. in Room 305 of the Weinberg Memorial Library.  Dr. Yamile Silva will lead a discussion following the film.
Film Movement describes The Wind Journeys as the story of Ignacio Carrillo a musician who travelled the villages of northern Colombia, playing traditional songs on his accordion, a legendary instrument said to have once belonged to the devil. He eventually married and settled in a small town, leaving the nomadic life behind. But after the traumatic death of his wife, he vows to never play the accursed accordion again, and embarks on one last journey to return the instrument to its rightful owner.  This award-winning film is directed by Ciro Guerra and is in Spanish with English subtitles.
This event is open to faculty, staff students and the public, however seating is limited, so please contact Sharon Finnerty at (570) 941-6330 or finnertys2@scranton.edu for reservations.
Doors open at 6:30 P.M.; the film begins at 7:00 P.M.  Light refreshments will be served.