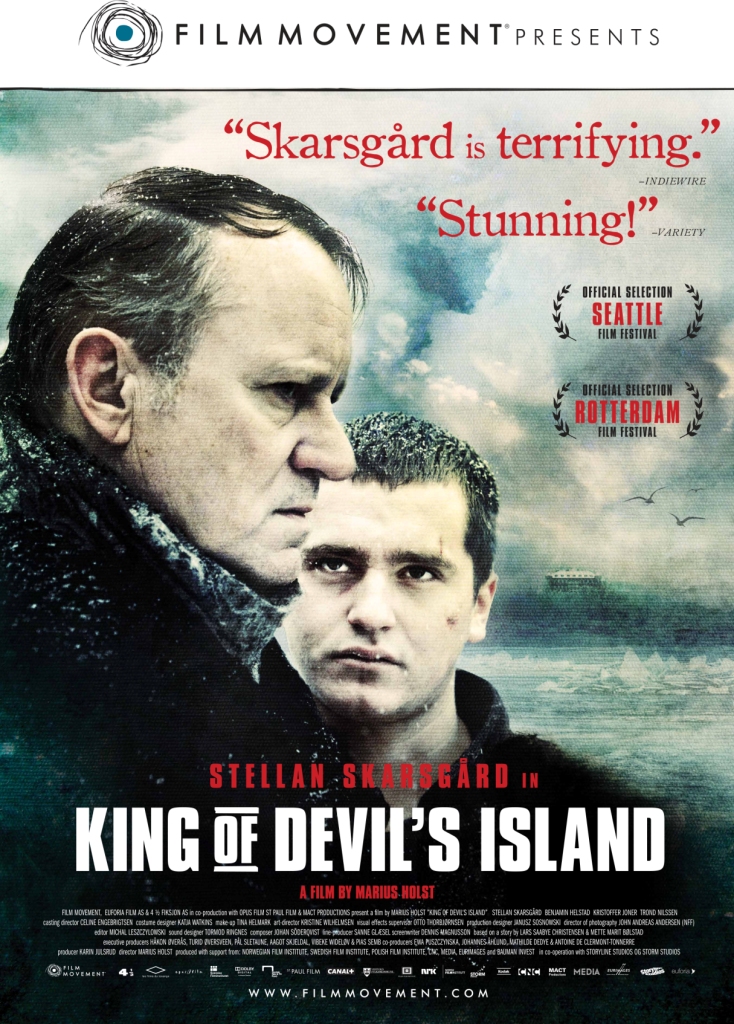 Photo courtesy of Film Movement
Join us for a presentation of the Norwegian thriller King of Devil's Island at 7 p.m. Friday May 4, 2012 in Room 305 of the Weinberg Memorial Library.  Dr. Kathryn Meier and Professor Mark Meier will lead a discussion following the film.
Described by Film Movement as the true story of the infamous Bastøy Boys Home correctional facility in Norway, the movie begins with the arrival of seventeen-year-old Erling, a rumored murderer.  He clashes with the island facility's governor (Stellan Skarsgård), who believes manual labor, rigid discipline, and harsh punishment are the only methods that can turn the boys into honorable members of society. Erling slowly rouses the rest of the boys out of their resigned existence, and encourages them to fight to lift their spirits. When tragedy falls at the hand of the cruel dorm master, Erling leads his comrades in a courageous and vicious rebellion that will bring them head to head with the Norwegian Army.
Directed by Marius Holst King of Devil's Island is in Norwegian with English subtitles.
This free event is open to faculty, staff, students and the public. Seating is limited so please contact Sharon Finnerty at (570) 941-6330 or finnertys2@scranton.edu for reservations.