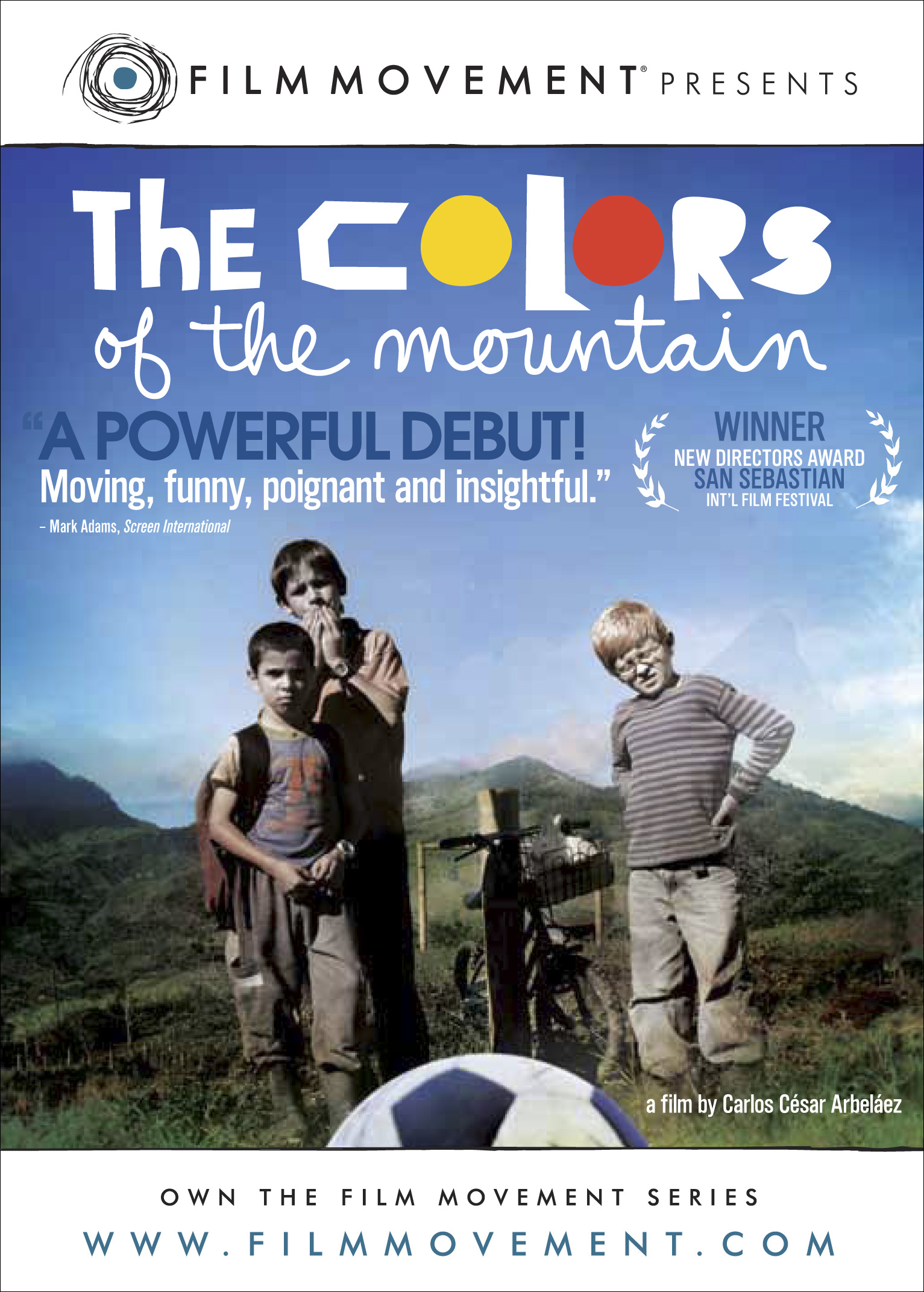 Photo courtesy of Film Movement.
The Foreign Film Series will present the Colombian drama The Colors of the Mountain at 7 p.m. Friday December 2, 2011 in Room 305 of the Weinberg Memorial Library. Dr. Yamile Silva will lead a discussion following the film.
As described by Film Movement The Colors of the Mountain is about a boy's desire to play soccer in an area surrounded by war. The boy, Manuel, lives with his parents who are hard-working farmers in a mountainous and remote region of the Colombian countryside. As military forces square off against rebels in a civil war, Manuel and his friend Julian try to hold onto their everyday lives.  When the soccer ball Manuel received for his birthday is kicked into a minefield, Manuel and his friends are determined to retrieve the precious gift.
This award-winning film is directed by Carlos Cesar Arbelaez and is in Spanish with English subtitles.
This event is open to faculty, staff, students and the public. Seating is limited so please contact Sharon Finnerty at (570) 941-6330 or finnertys2@scranton.edu for reservations.
Doors open at 6:30 p.m. and the film will begin at 7 p.m. Light refreshments will be served.