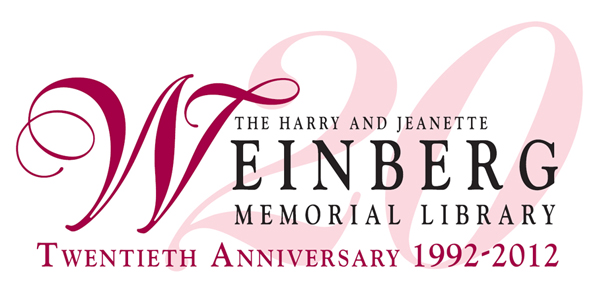 Happy 2012 to the University of Scranton community! The Weinberg Memorial Library faculty and staff is back from the holiday, and we're ready for a new year of challenges, opportunities, work, and fun.  This year is especially important to us since we'll be celebrating our 20th anniversary all year long.
More about that later, but for now, here are our hours for Intersession (January 3 – 28):
Monday – Thursday:  8am – 10pm
Friday:  8am – 4:30pm
Saturday: 12pm – 6pm
Sunday: 12pm – 10pm
Regular hours will resume on January 29 at the start of the Spring semester.  Happy studying!