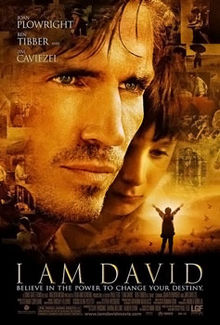 Photo courtesy of Swank Motion Pictures
Can a young boy survive in the free world after escaping from a Communist concentration camp with few belongings and limited instructions?  This is the challenge for 12 year-old David as he travels across Europe attempting to reach safety and discover his true identity.  Adapted from Anne Holm's novel North to Freedom, I Am David takes us on a remarkable journey.
Join us for a free showing of I Am David on Thursday February 21, 2013 at 7:00 p.m. in Room 305 of the Weinberg Memorial Library.  Mr. Neil Grimes, Reference Librarian, will lead a discussion following the film.
Directed by Paul Feig, this inspirational drama is in English.
Please contact Sharon Finnerty at sharon.finnerty@ scranton.edu or (570) 941-6330 for reservations.