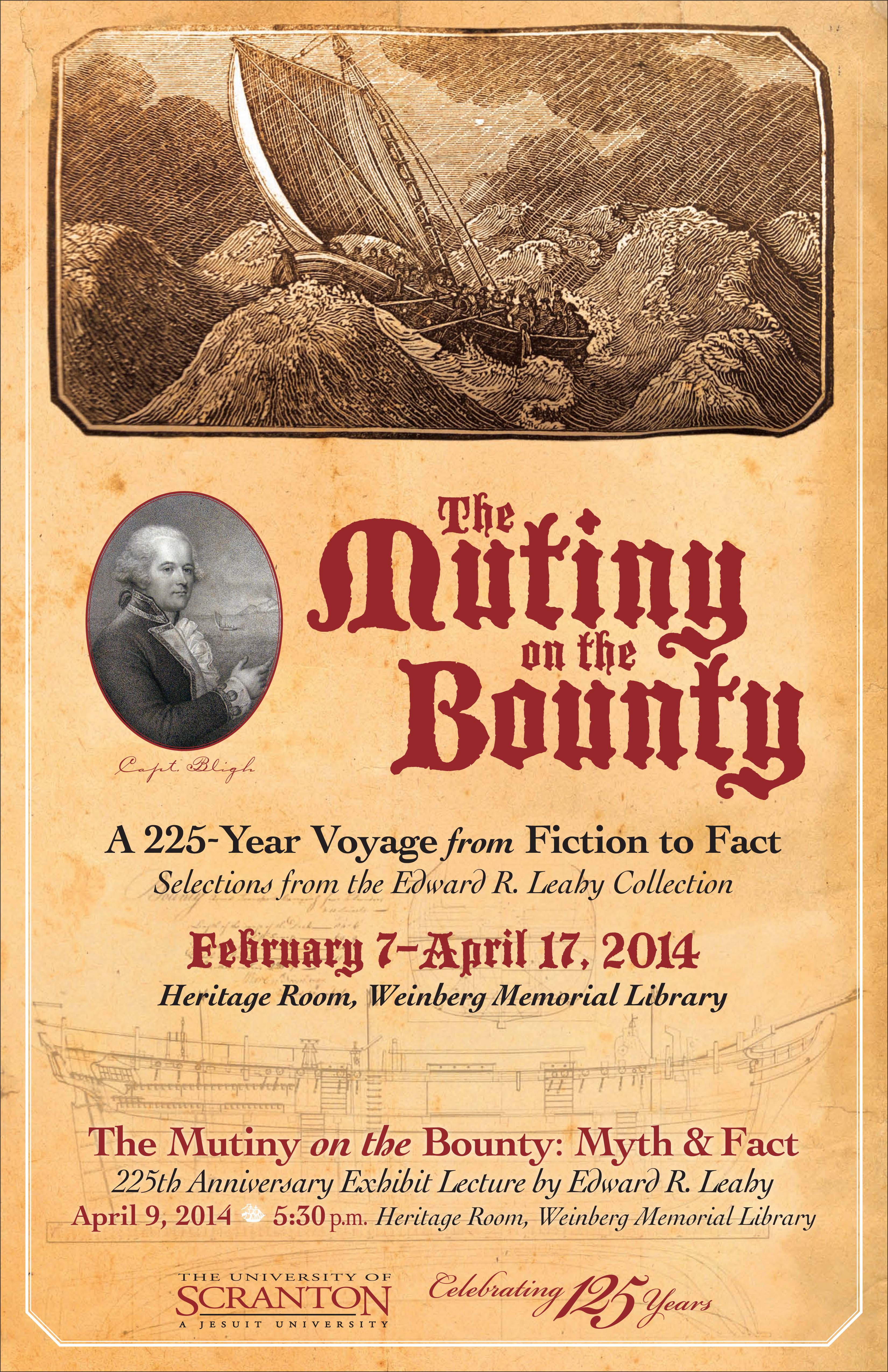 Although the mutiny on the Bounty will always stand as a signal event in maritime history, the circumstances surrounding the mutiny have been clouded by early attacks on Lieutenant William Bligh and by motion pictures, which portrayed him as a tyrant. Doubtless, Bligh had a sharp tongue which he used quite effectively to berate his petty officers. But contrary to the portrait created by partisans of the mutineers, Bligh was an enlightened commander who limited the use of disciplinary flogging.
The mutiny is only part of the story. After the Bounty was taken by Fletcher Christian and his fellow mutineers, Bligh and 18 loyalists squeezed into a launch for a harrowing 47 day open boat voyage in bad weather. Bligh and most of his men survived one of the greatest feats of navigation in history and returned home.  But Bligh, eventually a Rear-Admiral, was always dogged by the mutiny and by the concerted smear campaign waged by a couple pardoned mutineers and the family of Christian.
In celebration of the 225th anniversary of the mutiny, Weinberg Library is presenting an exhibit on the topic drawn from the collection of University benefactor and alumnus Edward R. Leahy.   Mr. Leahy has acquired rare and fascinating books showing both the historical facts and the efforts to sully Bligh. From Bligh's Narrative to the mutineer's court martial transcripts to the spurious Fletcher Christian letters and the authentic and extremely rare Peter Heywood letters, Mr. Leahy has assembled the historical evidence. But he has also collected the start of the Mutiny saga in the arts with works like Lord Byron's The Island. This exhibit provides both the fiction and the facts of the mutiny on the Bounty.
The Heritage Room exhibit will open February 7 and close April 17, 2014. On April 9 at 5:30 PM Edward Leahy will speak on The Mutiny on the Bounty: Myth and Fact in the Heritage Room with a reception to follow. The talk is free and open to the public.
Contact Special Collections Librarian Michael Knies Michael.Knies@Scranton.edu 570-941-6341 for more information.