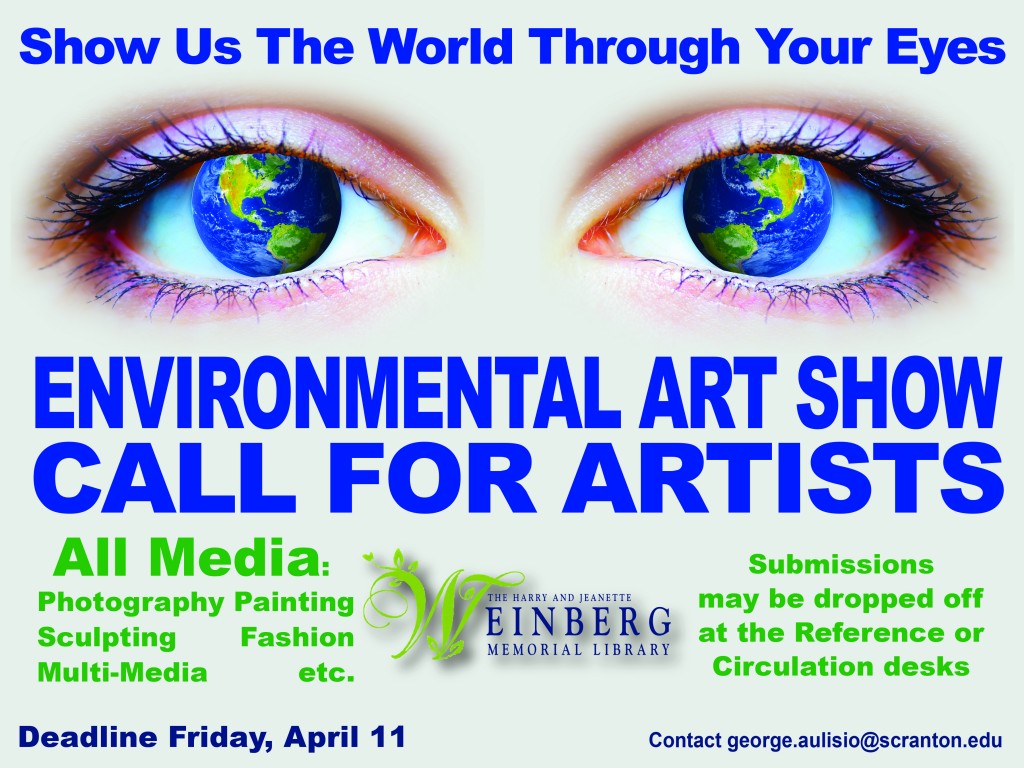 Don't forget to work on your environmentally themed art project while on Spring Break, so you can submit to the library's Environmental Art Show.
The art show exhibits all types of environmentally themed artwork from University of Scranton Students, Staff, and Faculty.
All submissions can be brought to either the circulation desk or the reference desk. Items will be returned at the close of the Art Show on April 24.