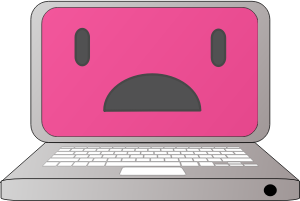 We are investigating reported problems related to printing from the Google Chrome internet browser within the Library.
When a print job is sent from within the Chrome browser–whether from an email attachment (i.e., MS Word or Excel doc, or PDF), a web-hosted PDF file, or an HTML web page–to the Library's printing stations, the success of these print jobs is inconsistent.
If you need to print from the internet while in the Library, including email attachments that open within the browser, we suggest you use the Firefox browser to do so.
If you run into any problems with your print job printing successfully, please report it to the 2nd floor Reference Desk and we will assist you.
Thank you!
—
Image source // public domain